This little elf owl is among the tiniest of owls. You're not likely to see one in Maine, but Hannah and I fell in love with the sweet Gylfie elf owl from the Guardians of Ga'Hoole movie.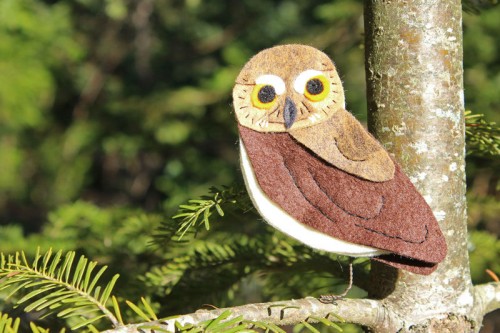 Right click on this link and select "Save target as" (on a pc) to download this Elf Olw PDF pattern to your computer.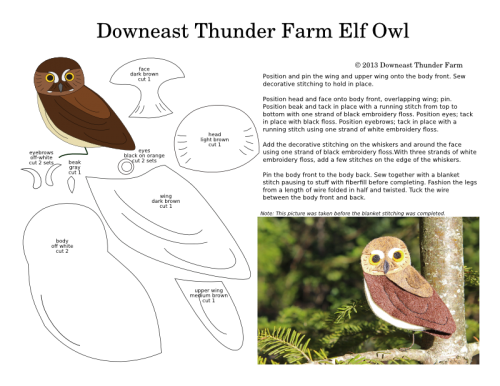 Update: here's the owl created double-sided.