Known as a Timberdoodle in some places, the evening sounds of the American Woodcock in the spring blend in with the chirps and croaks of other woodland insects and critters.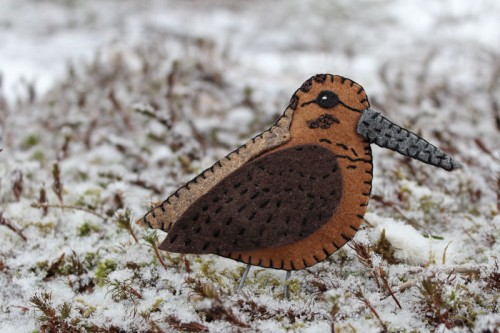 Right click here and select "Save target as" to save the free Woodcock PDF pattern to your computer before opening the pattern. Comment here to share a link to a picture of your Woodcock, or share it on the DTF Facebook page.
Purchase a complete kit with expanded instructions to make this updated Woodcock here.