Gidget was taking her time when I took her outside the other morning. While I dawdled with her, I began to notice the frost. Silly, I know. Yet, ten minutes later I'd snapped numerous iPhone pictures of frosty plants.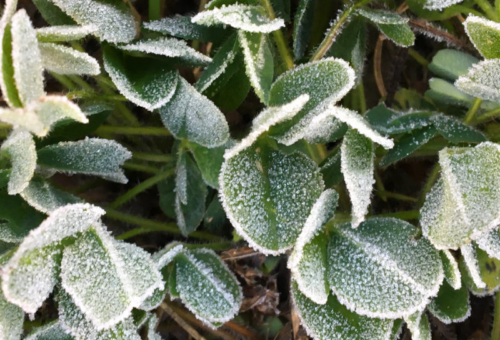 It started with the clover.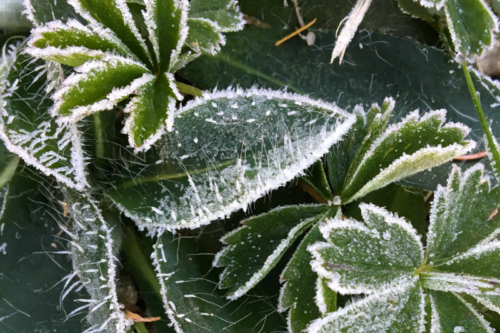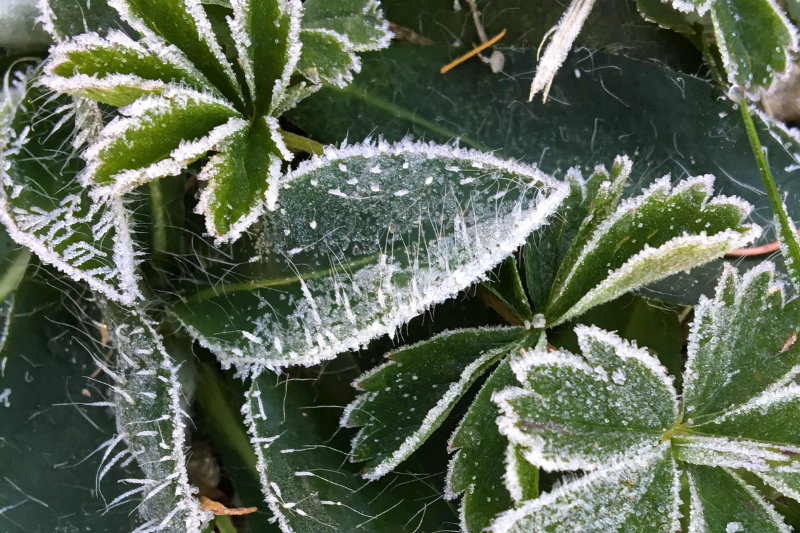 Then I noticed the pretty edges on the weeds. I have lots of weeds.
The ice crystals were distinct on this spent goldenrod bloom.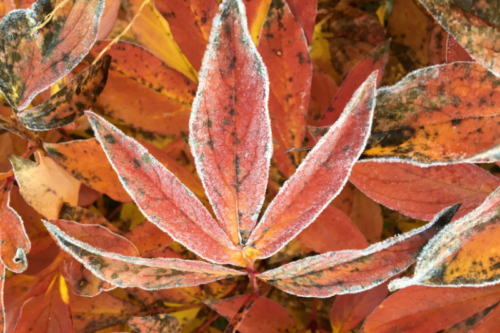 The faded peony leaves were tinged with white.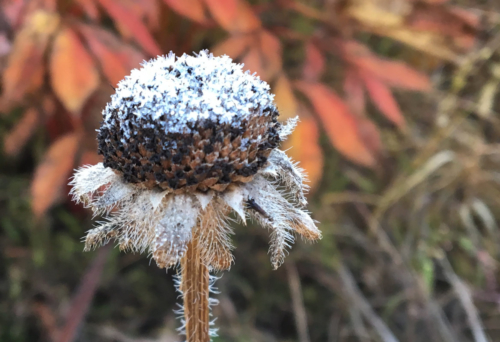 I loved the varying textures of this Lazy Susan seedhead.
It's the little things in life that make my day.
Save