I don't make a very good patient. I've been stuck home with bronchitis. In between naps, whining about being sick, and nagged about keeping my behind in bed, I worked on this little rooster.
Inspired by our Bantam roosters, Pepper and Clover, you can play with the colors of this felt ornament to match your own rooster. If you're lucky enough to have one. If you don't, let me know – we've got three and Pepper needs a new home!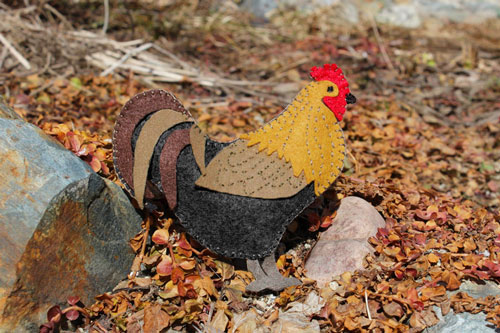 Click here to download the pattern. If you make this little rooster, comment with a link to a picture of yours!