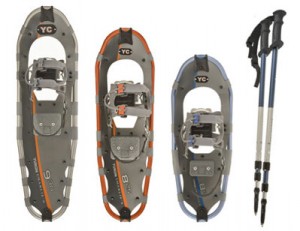 I bought snowshoes for the family for  Christmas this year. We are not the most athletically-minded family, but we do live in Maine so it seems that we ought to have snowshoes.
These are the entry-level, all terrain type of snowshoes that I'm sure will work just fine for us novices.
Christmas night brought four inches of fresh snow giving us a total of six inches on the ground. Perfect for our first foray into snowshoeing. Late this afternoon Paul coaxed me away from my day after Christmas snooze on the sofa and we gave these babies a test run.
Hannah is the only one of us who has any experience with snowshoes – and it wasn't a great one. In snowshoeing, it seems that size really does matter. Outfitted with a pair the correct size for her and she did great – running well ahead of Paul and me.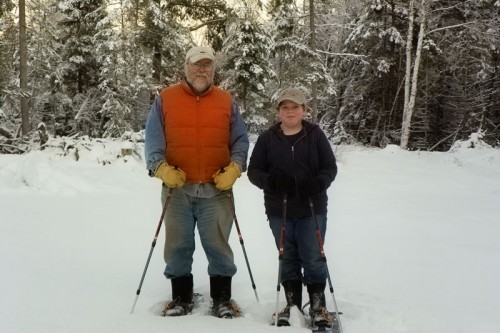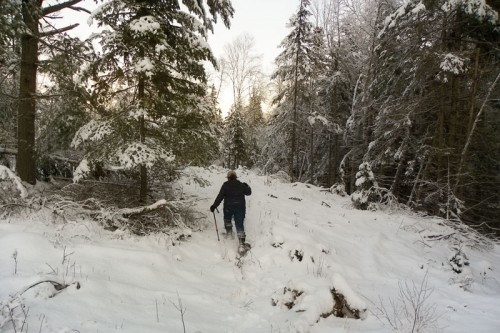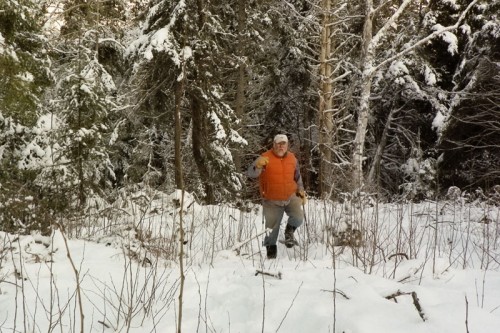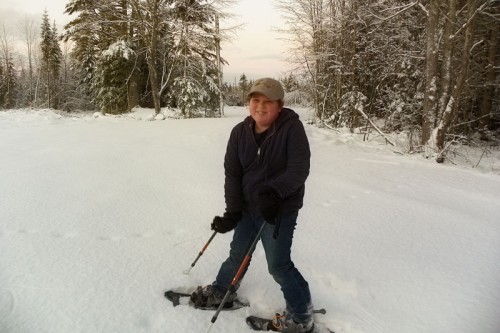 I am now parked back on the sofa, warm and cozy. I found that snowshoeing does take a bit of getting used to. Walk like you just got off a horse and you've got the gait down. We meandered all of a half-mile or so, but I can feel the workout in my hips. I think it is going to take a bit of work to build up our stamina.
Thank you Mr. Weatherman for a white Christmas!