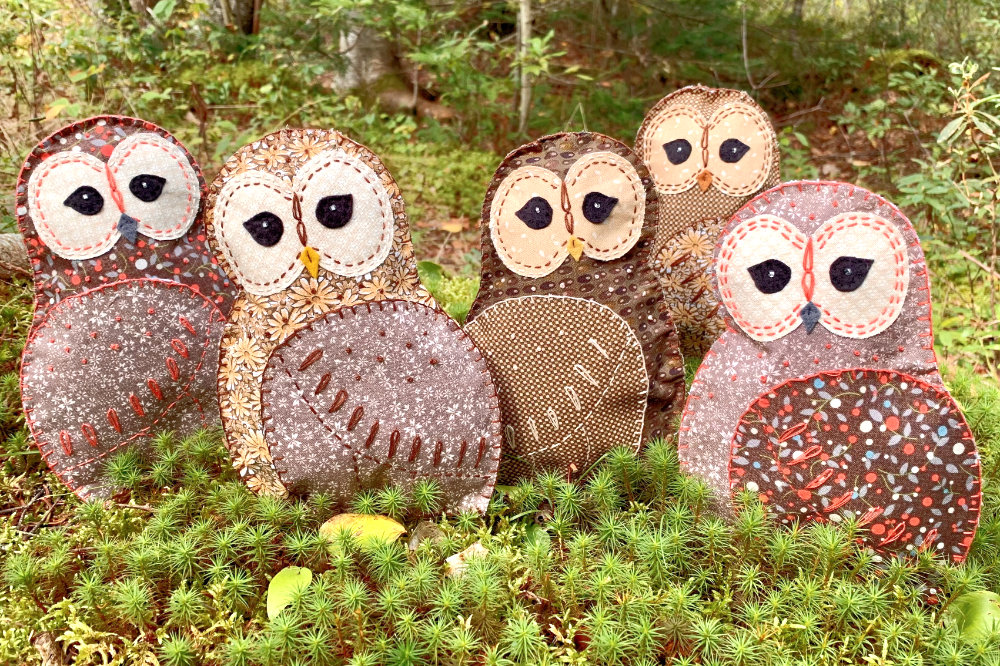 Last weekend I started working on felt Joyful Wreath Owls – thinking ahead to this year's Winter Tree Festival and Auction. I love making these gray felt wreath owls. Then I started thinking about something a little different. How could I switch things up. I'd yet to unpack my Autumn Joyful Owl Wreath for the season. I was never in love with the tan/brown version I made for my autumn wreath.
My designs always have a bit of realism in them. I like to represent nature in designs, but I started thinking about something more whimsical. I made an after-work run to Marden's in Ellsworth and purchased too much fabric. Every night this week, I stitched another of these owls. I've decided to call them my Shabby Chic Joyful Owls.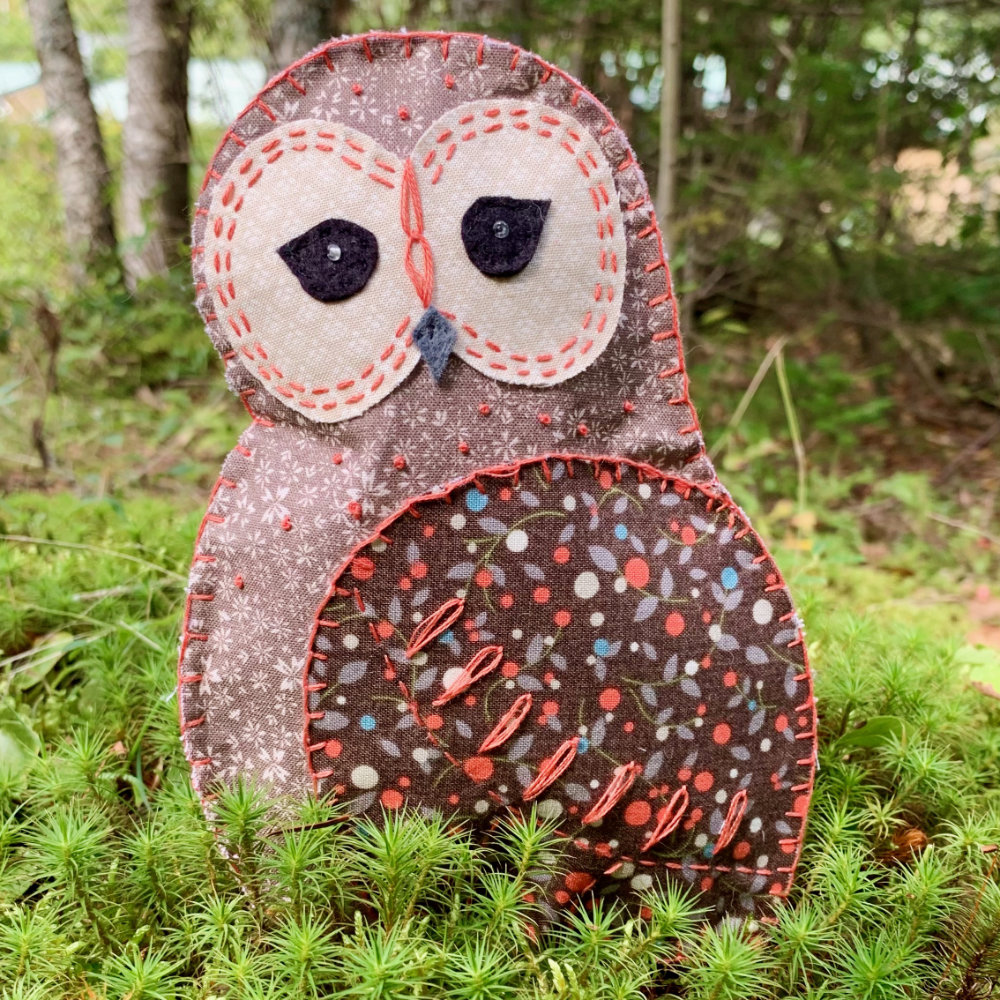 She's possibly my favorite Shabby Chic Joyful Owl from this parliament of owls. I used coordinating cotton fabric for the main body parts with felt for the eyes and beak. Before cutting out the fabric, I ironed on fusible interfacing to the back to give the pieces a bit more structure when working with them. Since realism was out the window, I also played around with the floss colors and used three strands of floss throughout.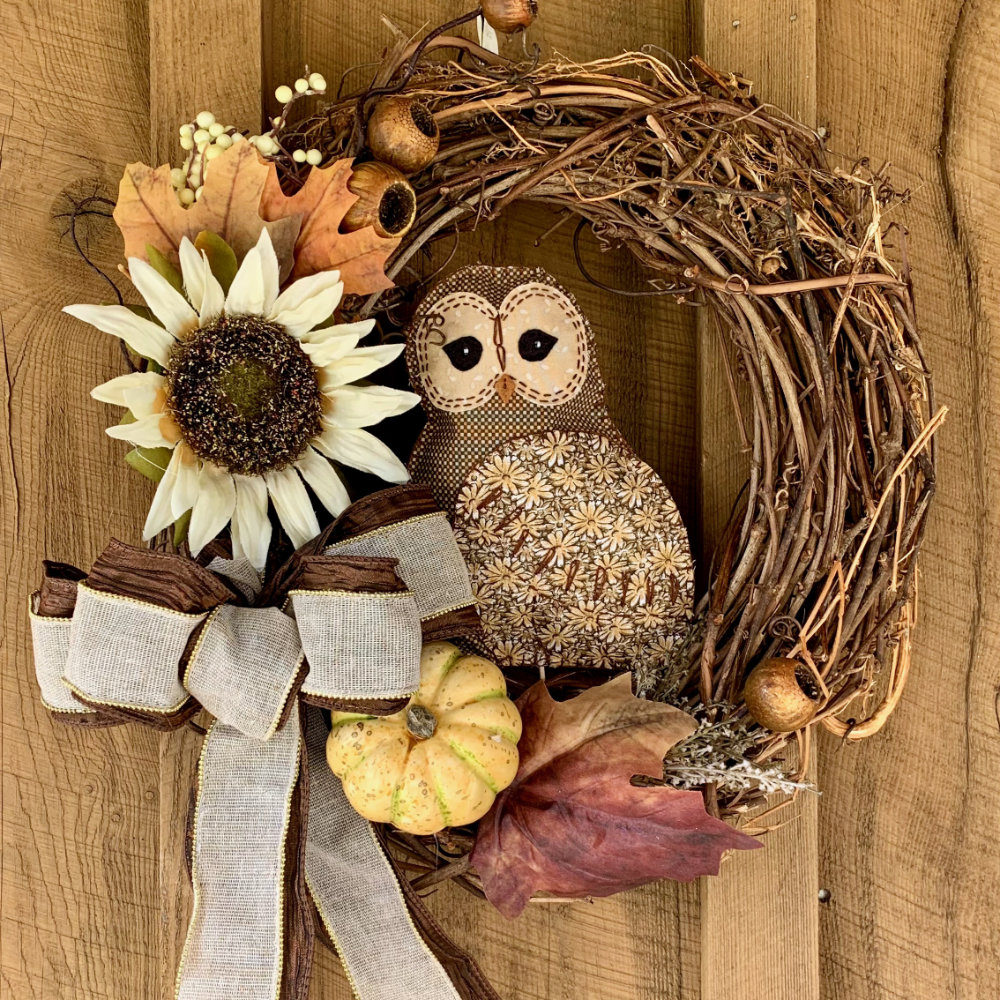 I swapped out the felt owl from my Autumn Joyful Owl Wreath with this new Shabby Chic Joyful Owl to grace my wall for the timebeing.
I'm itching to make another visit to the fabric store for some more inspiration for winter designs!
If you're eager to make your own Shabby Chic Joyful Owl you can download the free Joyful Owl pattern here.