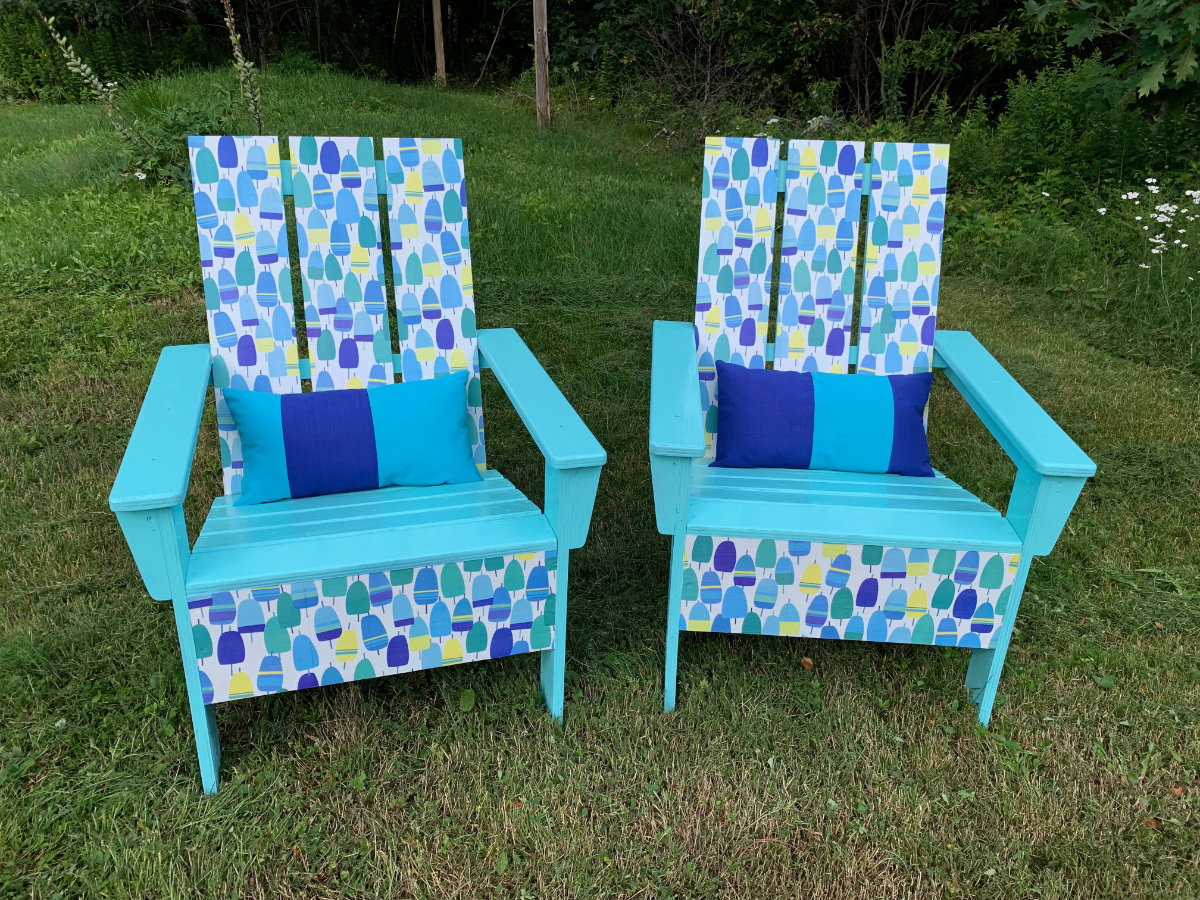 In the last few years, Women for Healthy Rural Living – or WHRL (formerly Women's Health Resource Library) has had a summer auction. Two years ago, I created my Navigating Maine Coffee Table for the event. 
Last year, we decided to have local artists decorate wooden Adirondack chairs. I thought I'd try my hand with one. When we had an artist back out of the event, I also adopted that chair. I'm not a painter like the other artists, but I can design on the computer. Inspired by buoy fabric, I drew up the buoys and had them printed on tissue paper. I stained the chairs a teal color. When it became clear that COVID wasn't going away, our event was canceled – and that's as far as I progressed with the chairs.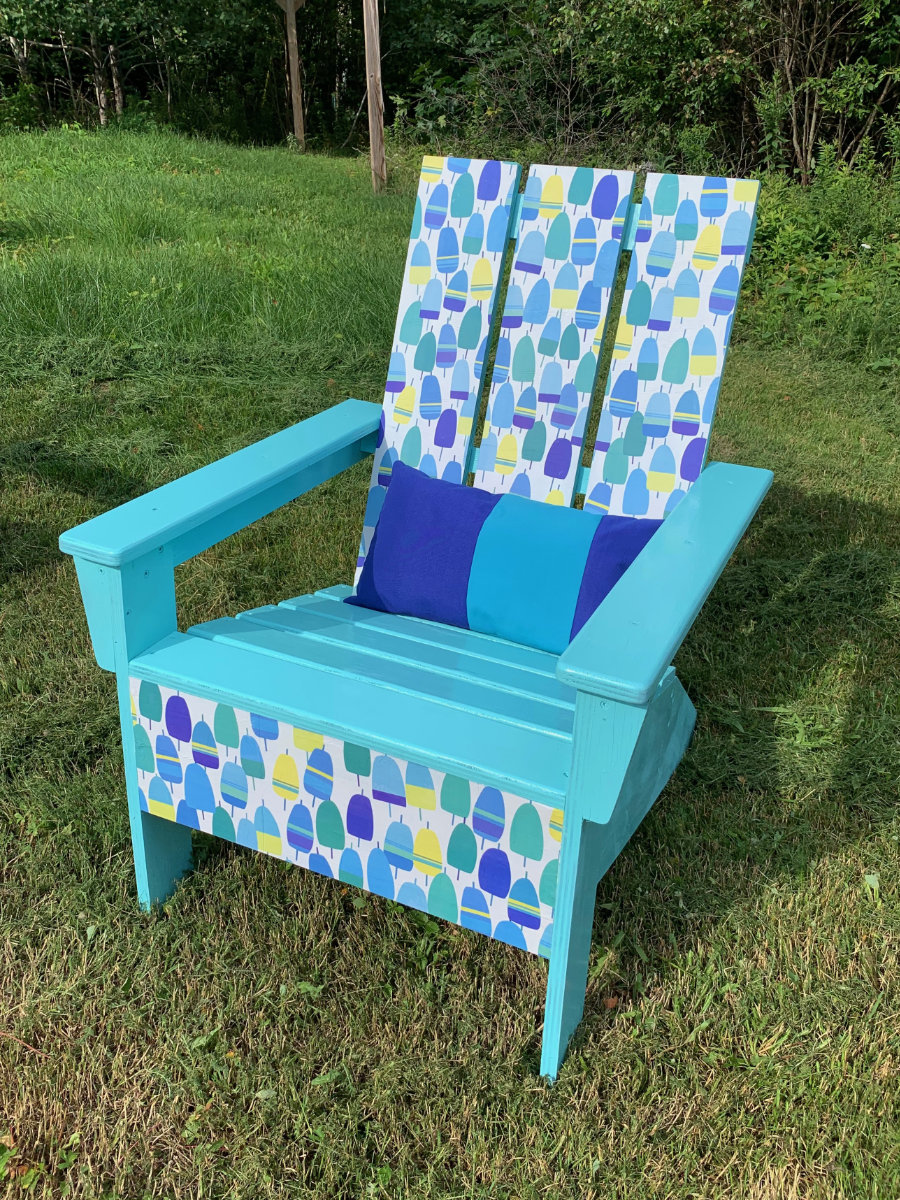 Fast-forward to this summer. I still had those darn chairs sitting on my porch, half-finished. And although WHRL is taking a cautious approach to public events and is not having a large auction, we are auctioning these chairs. Needless to say, I've been busy. 
I was not fond of the stain look, so I ended up painting them a popping aqua color. I painted the front panel and the chair slats white in preparation for the tissue paper and decoupage. I used the outdoor Mod Podge, and I am now working on a final sanding and adding multiple coats of exterior polyurethane. There are a lot of nooks and crannies on these chairs, and it's tedious work. And with the constant rain and gloomy days we've had lately, the drying time has been long.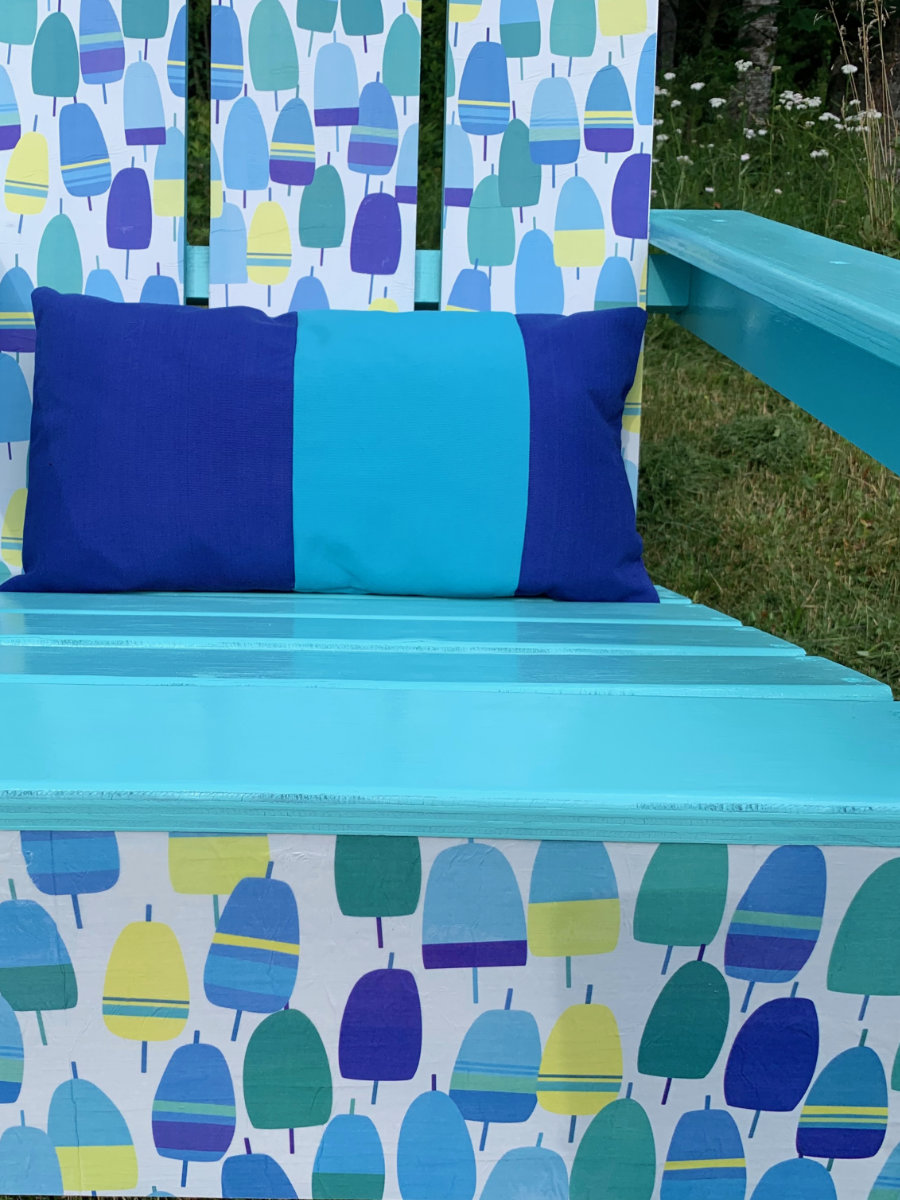 As a little added touch, I made two coordinating lumbar pillows from Sunbrella fabric.
So the goal is to finish these babies up and deliver them for public viewing. The online auction is already underway, but the chairs will be available for viewing on July 28 and July 31 before the auction ends on Sunday, August 1. 
If you're in town, stop by and take a look at the ten chairs. The proceeds of this year's event will benefit Milbridge Commons Wellness Park. Visit https://www.32auctions.com/whrl2021 for more details!