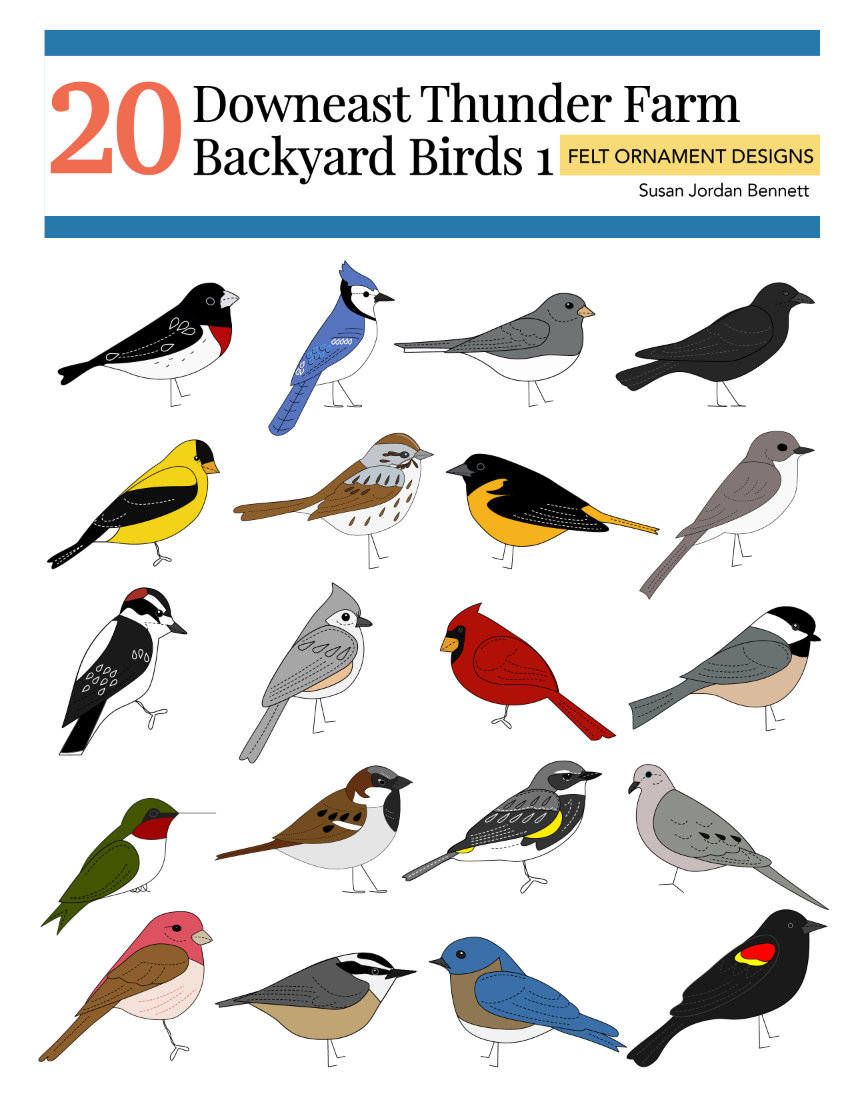 Welp, I've pulled the trigger, and my second pattern book, Downeast Thunder Farm Backyard Birds I: Felt Ornament Patterns, is now available for pre-order.
This book has been in the works since February. You'd think COVID-19 quarantine would have given me more time to work on it, but I've been busier than ever, it seems.
You'll note that I've labeled "Backyard Birds I." I guess that means I've committed myself to a book II – but no promises when that'll be coming!
You can check out the book in my shop here. I'll have the book in hand and ready to ship before Thanksgiving – perfect timing for Christmas gifts.