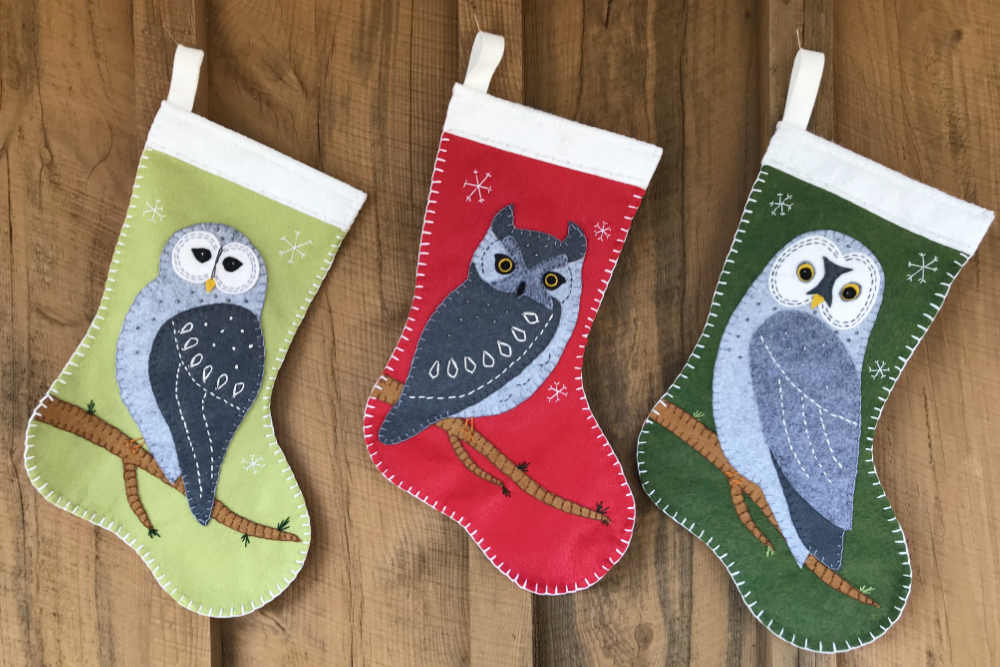 I'm not sure what got into me this year. Just four days before Christmas I decided we needed new, custom Downeast Thunder Farm Christmas stockings. I enlarged my Barred, Western Screech, and Great Gray Owls (mine, Hannah's, and Paul's) and appliqued them on felt. I embellished the owls and trim with beads. Every free moment during the past few days I was madly stitching away until my fingers hurt.
I created each owl first and then sewed it on the stocking front with a blanket stitch. I couldn't find fusible backing, but used a spray fabric adhesive I discovered at Marden's. A light spray on the back of the owls kept them stuck flat against the stocking felt while I sewed – a smoother finish than just using pins. The spray adhesive made it a bit harder to push the needle through the felt, but it kept things in place while I worked.
Here are the patterns I used for these stockings in the event you're already planning for next Christmas!  If buying materials to make these, you'll need two sheets of 18″x12″ felt.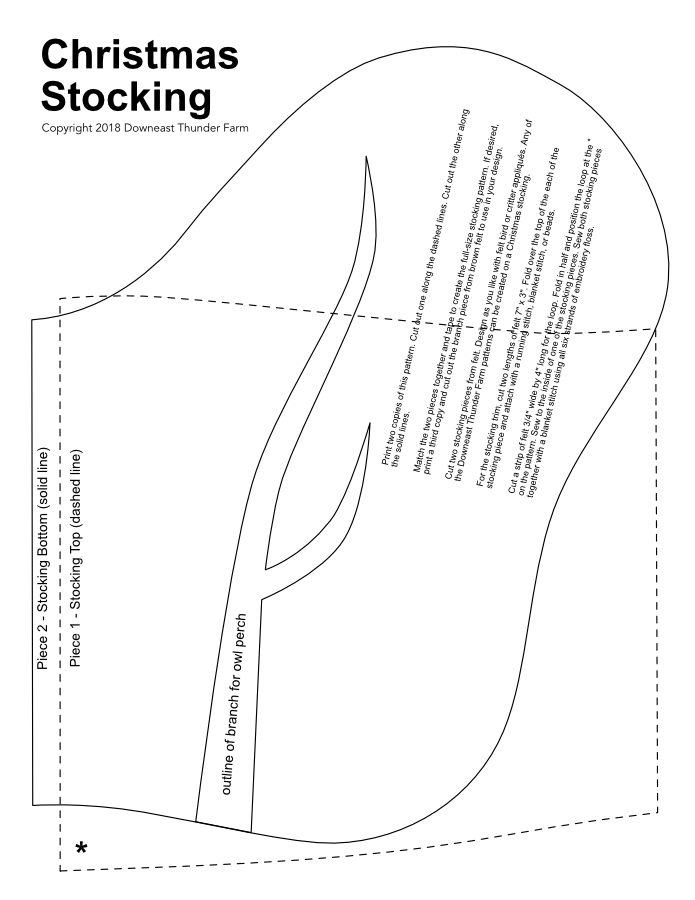 Christmas Stocking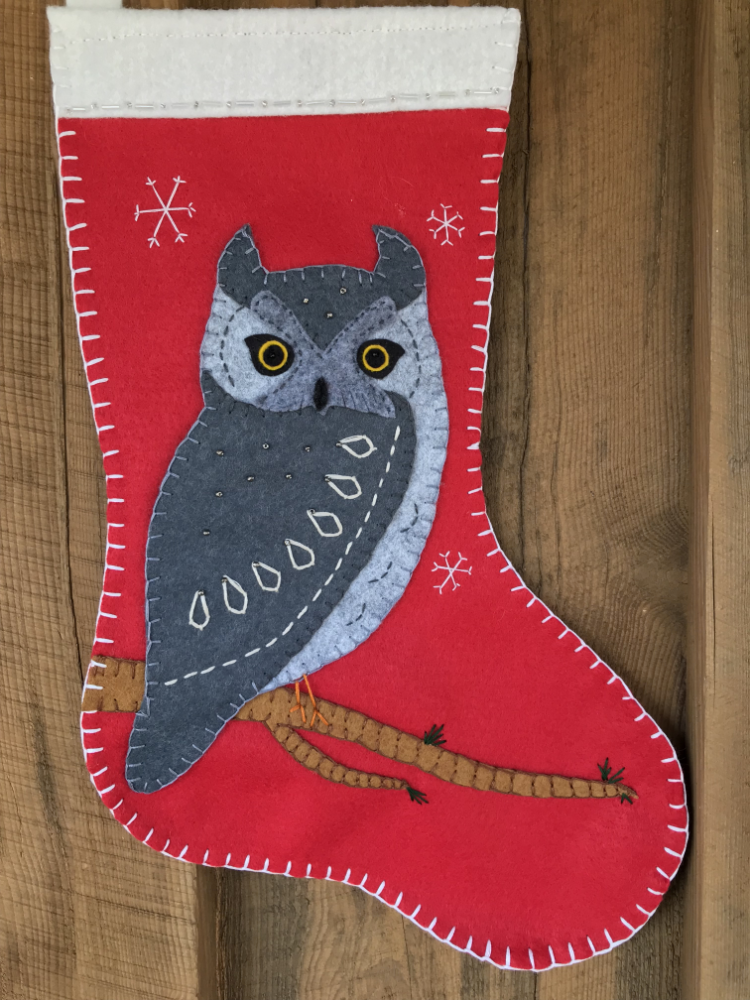 Western Screech Stocking Owl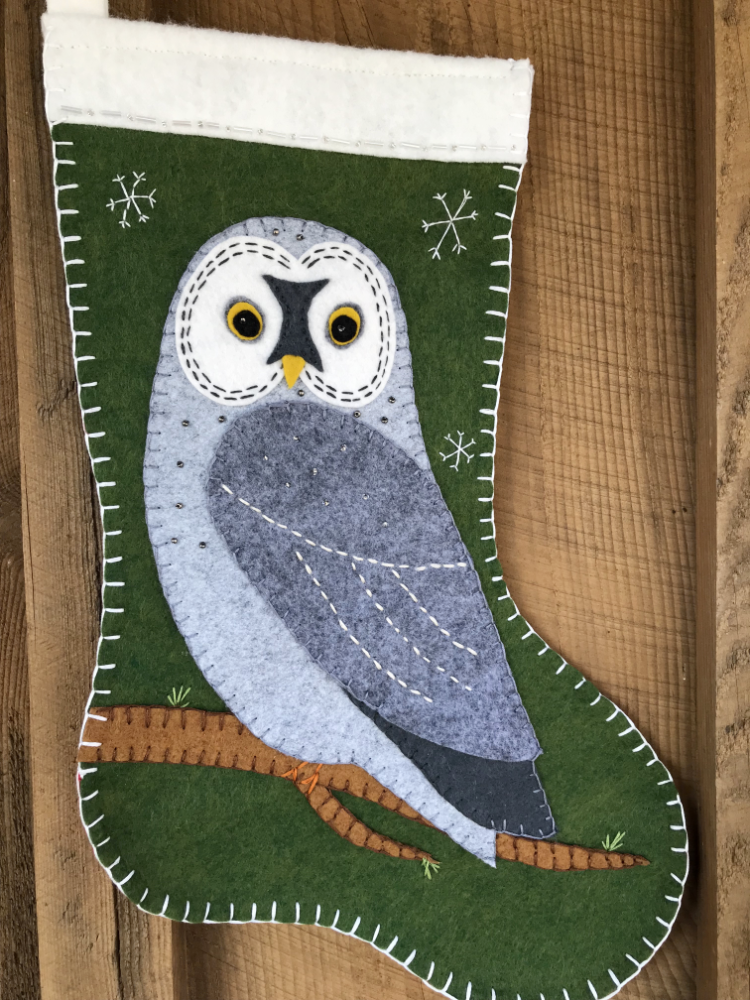 Great Gray Stocking Owl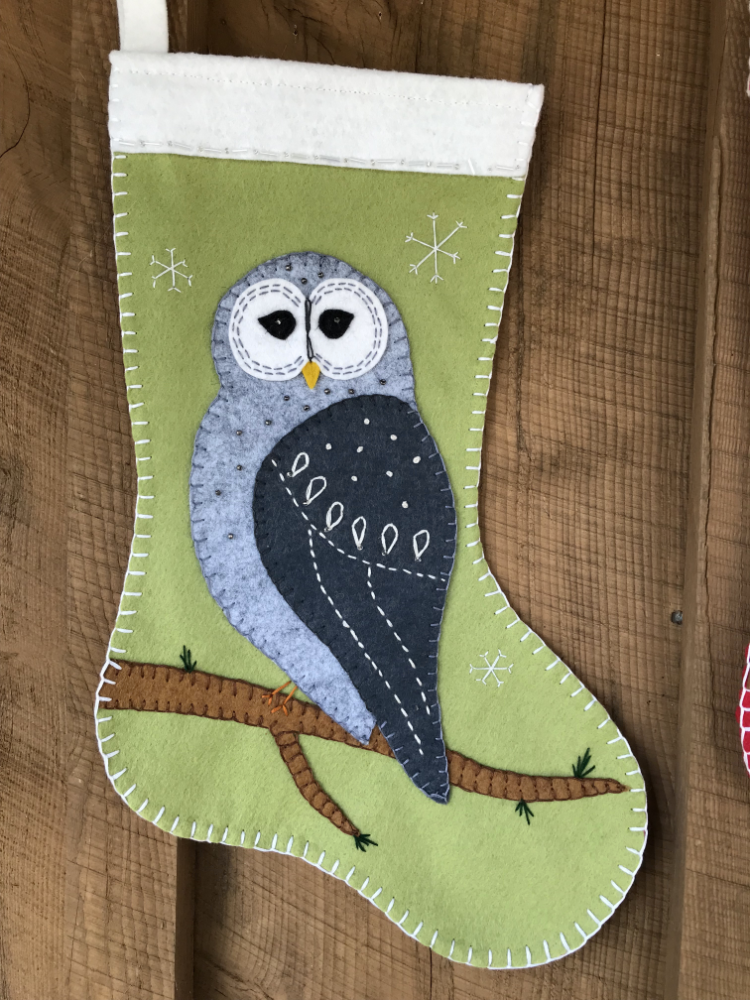 Barred Stocking Owl