Whoooo's Home for Christmas is my wreath contribution to this year's WHRL's Christmas Tree Festival & Auction. It features the face of a barn owl peeking out from the wreath.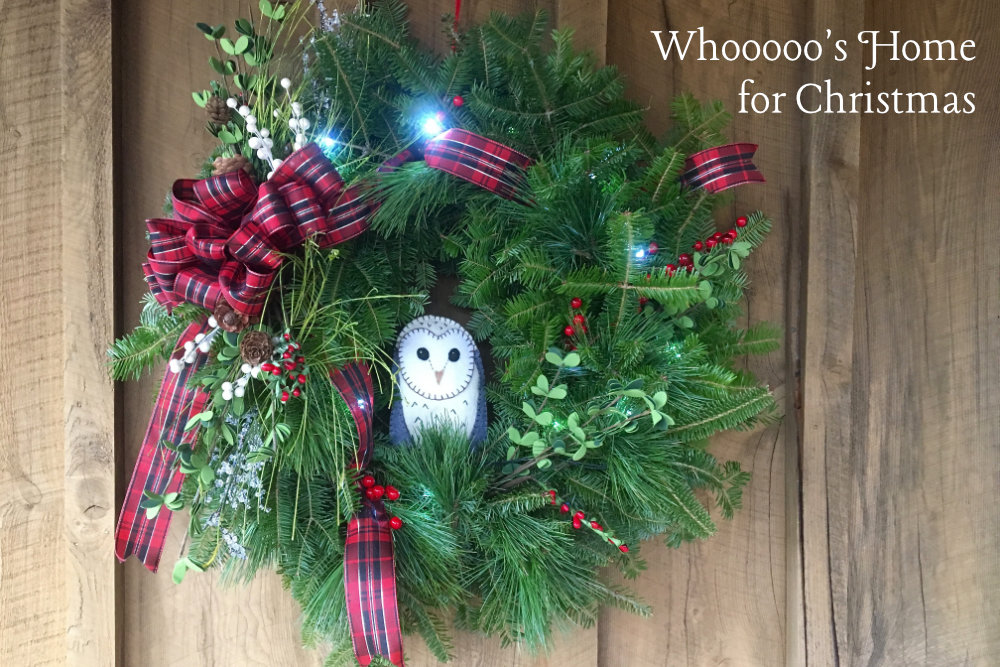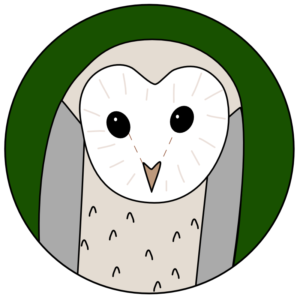 The felt owl in the wreath is about 5″ tall, but you can size him appropriately for your project. You might also create him smaller on a circle of felt for a Christmas ornament.
To attach the owl to the wreath, I used two wooden skewers. One end of the skewer I tucked into the body on either side of the owl and then tucked the other ends of the skewers into the wreath.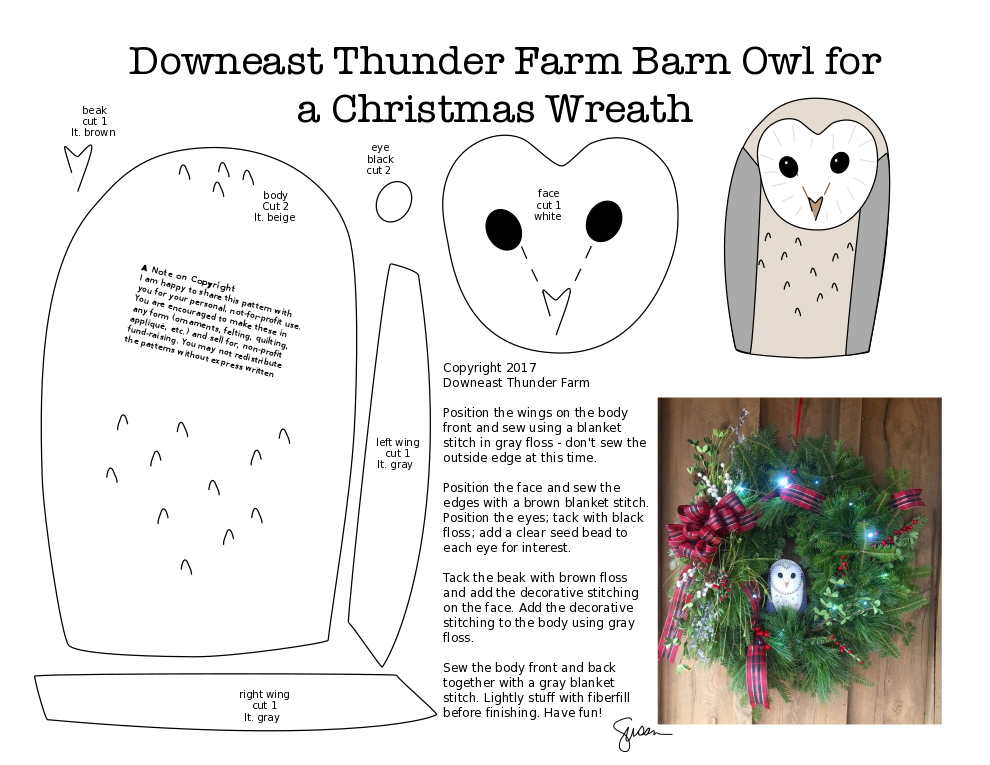 Barn Owl Face