If you live anywhere in the northeast, you should probably be home, safe and sound out of the weather today. So what to do with an unexpected snow day? This evening grosbeak is the perfect project. They are year-round residents in Maine, but you're lucky if you spot one as they're increasingly uncommon.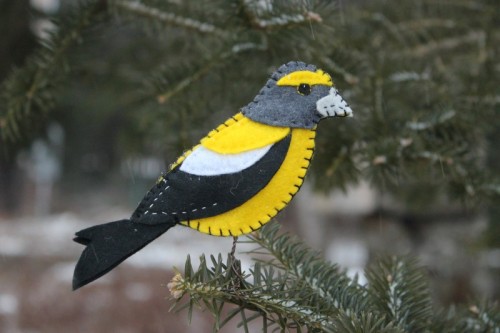 Right click here and select "Save Target As" (on a PC) to save this free evening grosbeak PDF pattern to your computer.
Purchase a complete kit with expanded instructions to make this Grosbeak here.