I was inspired to make this little Sandpiper after my walk on the Sunrise Trail Friday. This pattern can be used for a Least Sandpiper or a Semipalmated Sandpiper. You choose!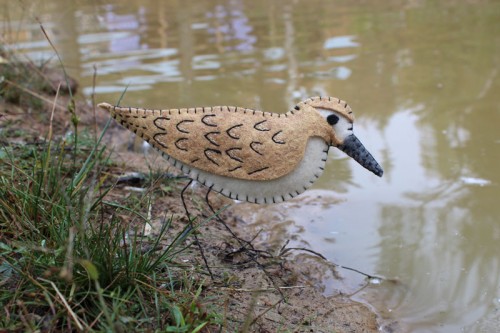 Right click on this link and select "save target as" to download this free pattern to your computer.
Purchase a complete kit with expanded instructions to make this updated Sandpiper here.