It never fails to thrill me when I see a Bald Eagle. Living along the coast it's not uncommon to sight one of these majestic birds, but it's always a treat!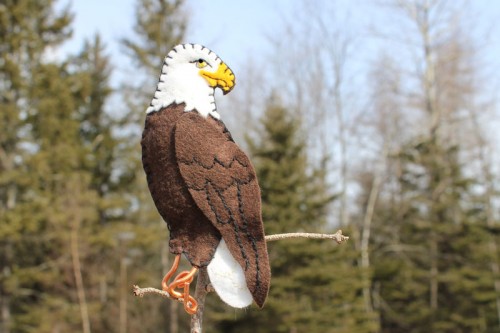 To download the free pattern to your computer, right click here and select "Save target as."
Purchase a complete kit with expanded instructions to make this eagle here.