For the past few years, we've been cutting a tree from the farm for our Christmas tree. These fir trees have not been groomed for the purpose, so they're "au natural" or as Paul calls them – free range, organic Christmas trees.
Started out of necessity when the economy turned upside down, the tradition of home grown trees continues. Our search for a tree starts in the fall with walks in the woods. We tuck ribbon markers in our pockets in case we find the perfect tree. Invariably, the chosen tree is never too far from home, like this one.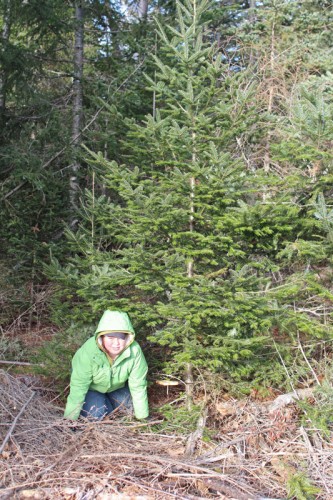 After much trooping around the woods, Hannah selected this tree.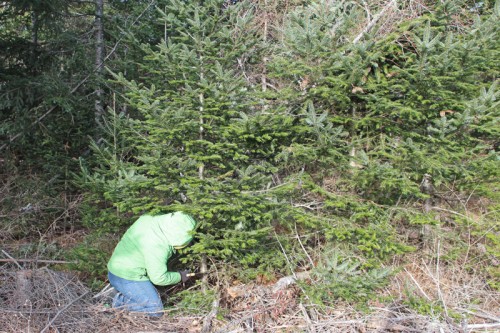 She cut it down by hand.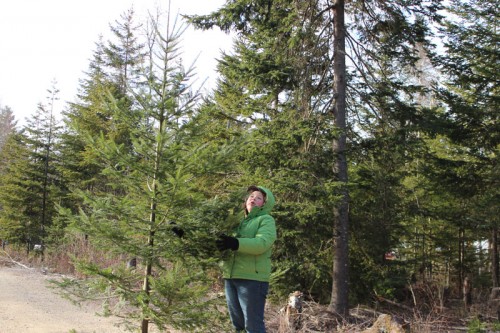 When we carried it out of the woods it looked very Charlie Brown like. And a bit too tall.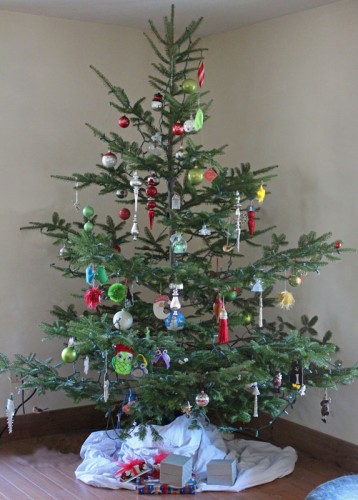 Cut to size and decorated with our most prized ornaments our little tree shaped up quite nicely. Slowly, but surely we're getting into the Christmas spirit!
Last year's Christmas tree:
4 December 2011: A Downeast Thunder Farm Christmas Tree