Penguins look so proper and stoic. This Adelie Penguin, somewhat out of place skating on the duck pond, is stylish in his winter scarf.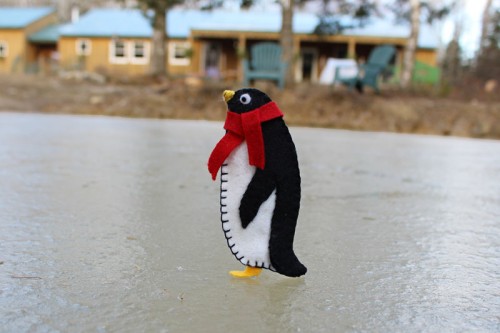 Click here to download the free pattern (right click and select "save as" to save this to your computer). Leave a comment to share a picture of your penguin!
Purchase a complete kit with expanded instructions to make this Penguin here.