I have been creating these little bird felt ornaments for almost a year now. This hobby started when I made ornaments for Christmas gifts last year using patterns I found online. Not until I turned the Downeast Thunder Farm blog owls into ornaments did it occur to me that I should be drawing my own patterns.
With thoughts of this year's Christmas tree on my mind, I gathered up all of the ornaments I've made over the year. I need a place to keep my birds and enjoy them all year long, so I've created a bird tree. A branch placed in a planter serves as a perch for my growing collection.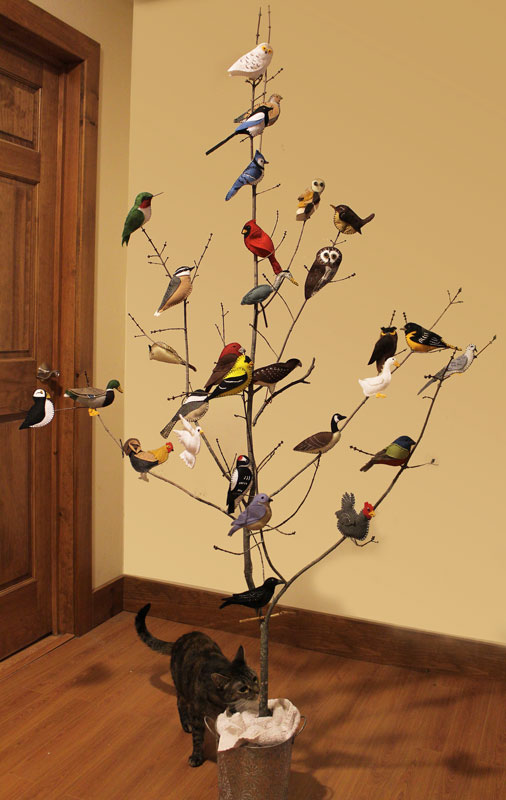 Let's hope Cinder loses interest in them!