It's a little early for me to find a Goldfinch at the feeder, but I'm sure it won't be long with the warm days we've had lately. In the meantime, this felt Goldfinch adds a little sunny cheer to the landscape.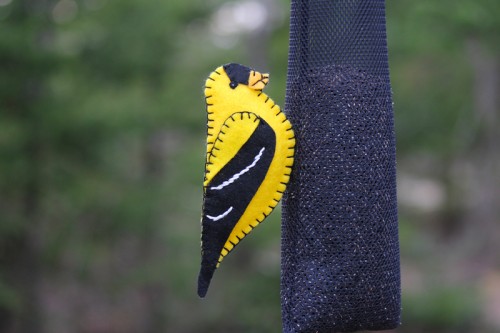 Click here to download this free Goldfinch pattern.
Purchase a complete kit with expanded instructions to make this Goldfinch here.