This little barn owl is my favorite felt ornament yet. With individual feathers and buttons for eyes, I can imaging her perching on the barn rafters. If we had a barn.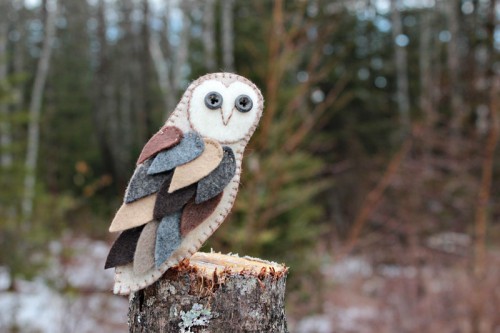 Click here to download the pattern. If you make this little owl, please comment with a link to a picture!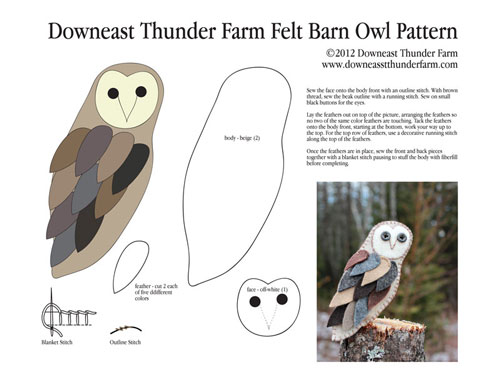 Update: the owl created double-sided with felt eyes.