We share our property with a great horned owl. On nights when the window is open and I'm doing my 2:30 a.m. night owl routine, I can often hear her "who-who-who." Despite my searching, I've yet to spy this elusive critter.
This little felt owl may be the closest I get to a great horned owl anytime soon. I've added her to my collection of bird ornament patterns.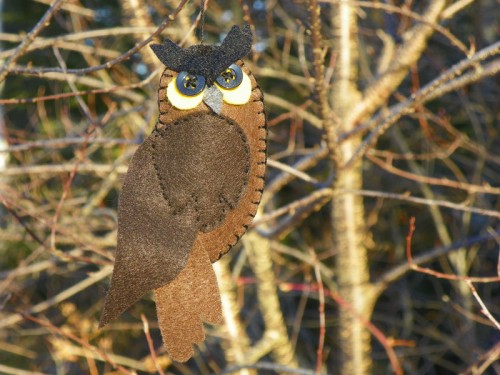 You can download the free pattern here. If you end up making one, I'd love to see it. Comment with a link to the photo of your owl.
Purchase a complete kit with expanded instructions to make this updated Great Horned Owl here.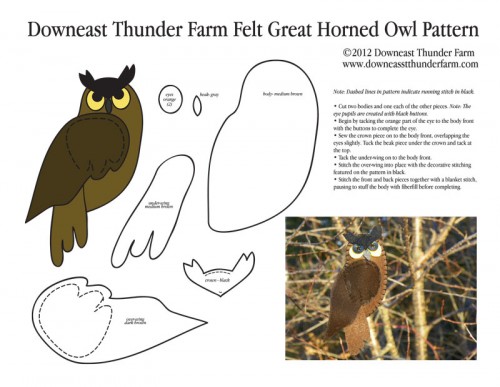 Update: the owl created double-sided.