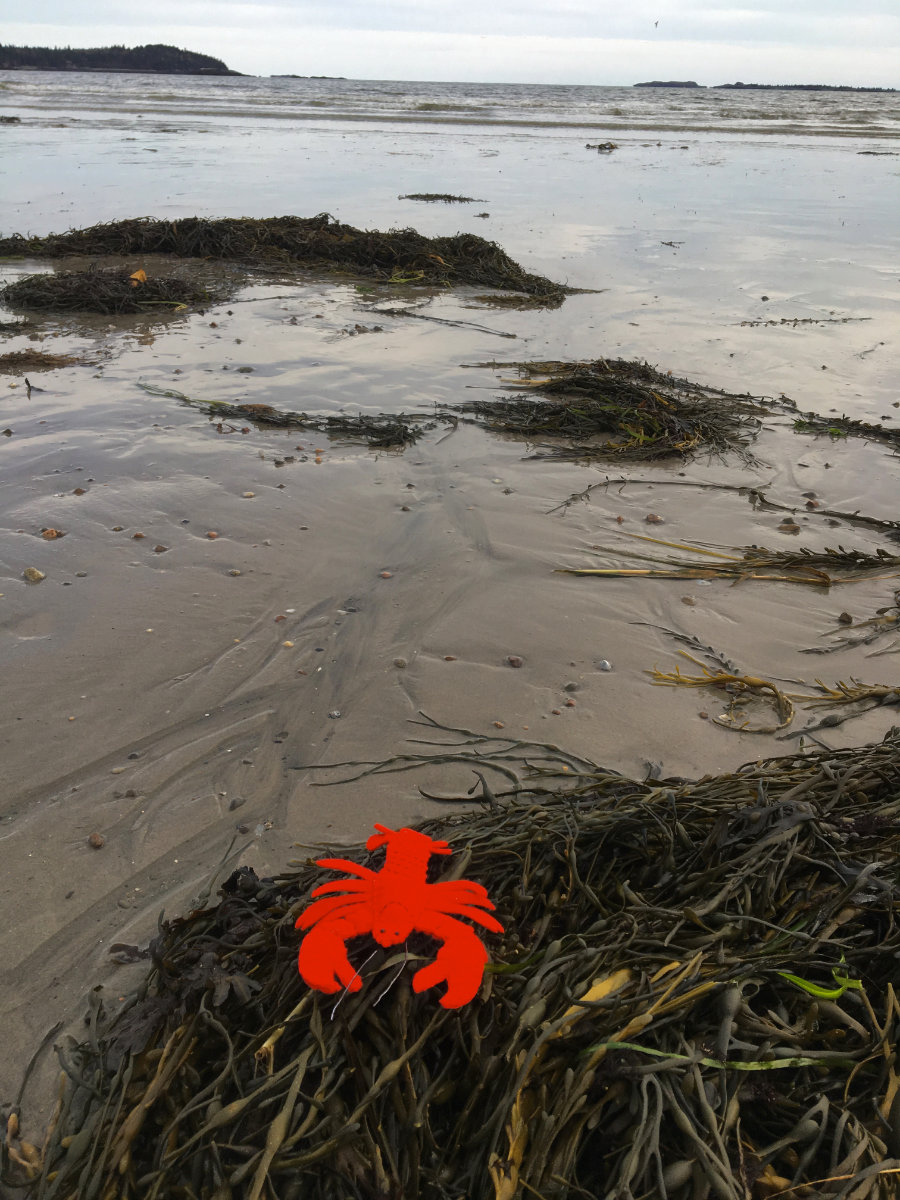 This lobster pattern has been a long time coming. It took me numerous starts before I was happy with the pattern. The challenge is in how narrow the legs are – there's not a lot of substance to them. I wonder what would happen with pipe cleaners for legs? If you have other thoughts, I'd love to hear from you.
I was the only one on the beach for this quick photo shoot after work. As much as I wanted to take my shoes off and enjoy the sand, the beach on November 1st was a bit brisk. Enjoy!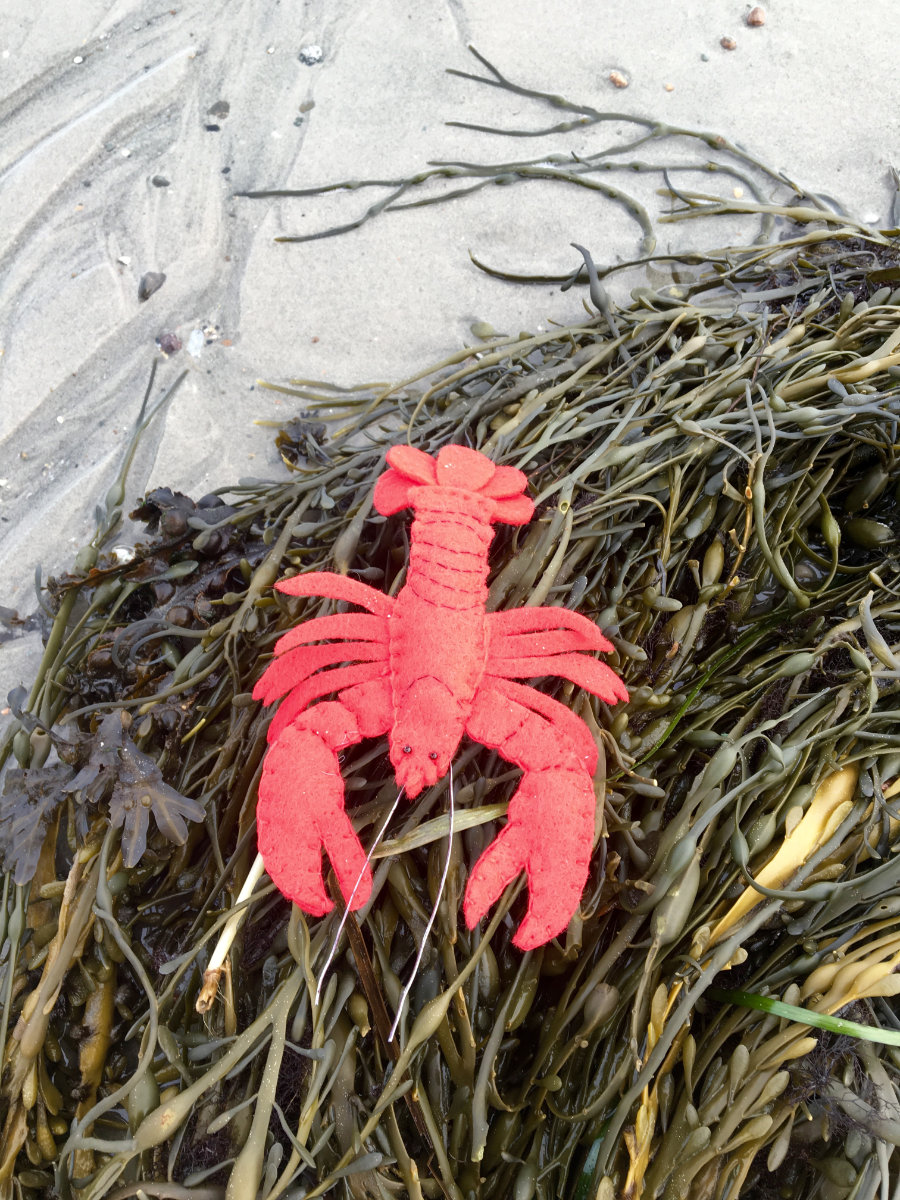 Right-click here and select "save target/link as" to save this printable PDF lobster pattern to your computer.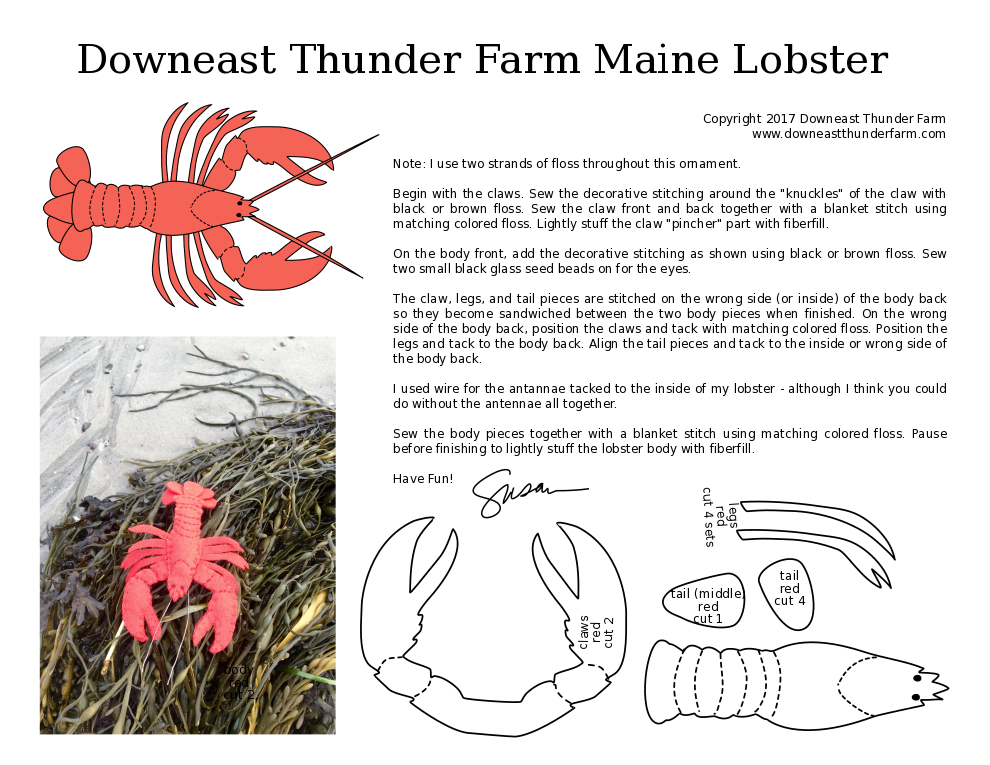 Save