The day I've been counting down to and dreading finally arrived; Hannah is off to college. And there's a big fat hole in my heart.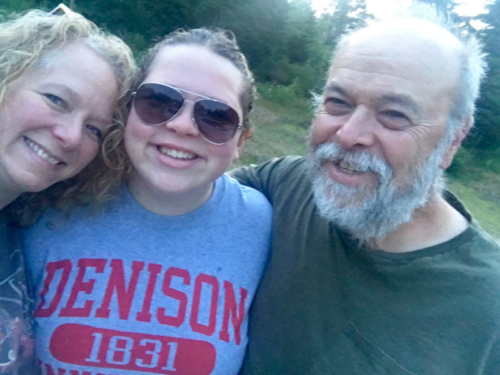 Snape (aka Boo) the cat delayed our 5:30 am start; he was determined to avoid the goodbye hug.  Hannah made it through the dad farewell okay, but snuggling up her cat put her over the edge.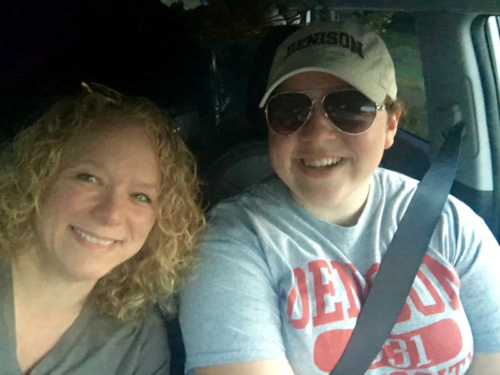 The car packed to the brim, we made it to Pennsylvania – the first leg of the trip – and stayed with my folks. Without the stopover, the drive to Ohio would take at least 20 hours.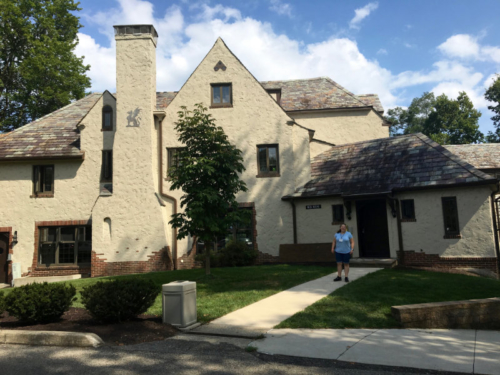 On Wednesday, we made it to Granville. Her dorm is a former fraternity house. She and her roommate (who is from Ohio) have what's akin to Harry Potter's cupboard under the stairs.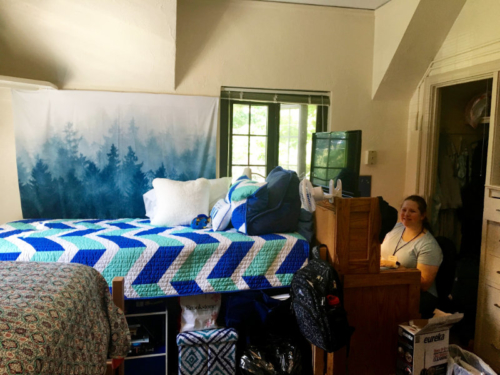 It's a tiny room with barely enough space for two people to move around in – but cute. On move-in day we could hear the football team practicing through one window and through another, the band play. It all felt very collegiate – and new to a kid from Downeast Maine where the population is too sparse to support high school football.
Being with her, unpacking and helping her to organize her space gave me peace of mind. The store runs for forgotten items gave me a purpose; made me feel needed.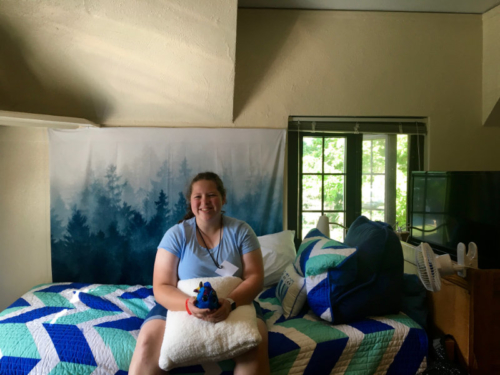 Leaving her behind was one of the hardest things I've ever done. I cried on and off throughout the six-hour drive back to my parents' house. I called Paul, sobbing, to tell him that I was leaving campus. And I asked him, "Why did we have only one child?" After a long silence, he suggested that we could rent one.
Hannah's excitement to be at DU and her readiness for this new adventure are a balm to my bruised heart. I know she's ready for this and is poised for a great first semester, but I'm already planning for Thanksgiving break!