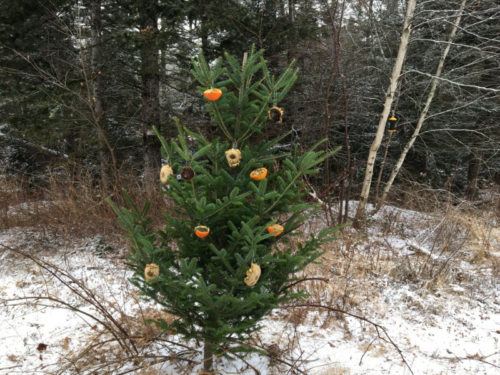 My post-Christmas recycled bird tree crashed and burned in the first snow storm after I set it up. I rescued all of the orange cup feeders and sunflower heads and simply hung them on the birch tree in the background here.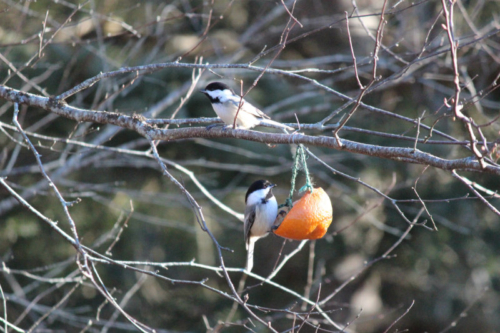 In the dark of night, all of the ornaments disappeared except for this one that I wired onto the branch. This morning I was finally rewarded with a flurry of chickadees enjoying the treats.
It's the simple things that make my day!