The cardinal is the female bird I have been asked to make over and over again. While I often played with her, the girl's coloring is so much more subtle than the male's that I couldn't find the right felt for the pattern.
This time, I approached the design from a different angle. I chose a tweedy tan color for the body and I "painted" that same felt with blush for the lower wing and with gray eye shadow for the tail and upper wing. Brushing on the powdered color gave it a very subtle look. Enjoy!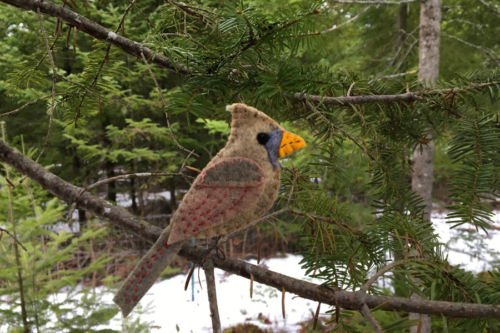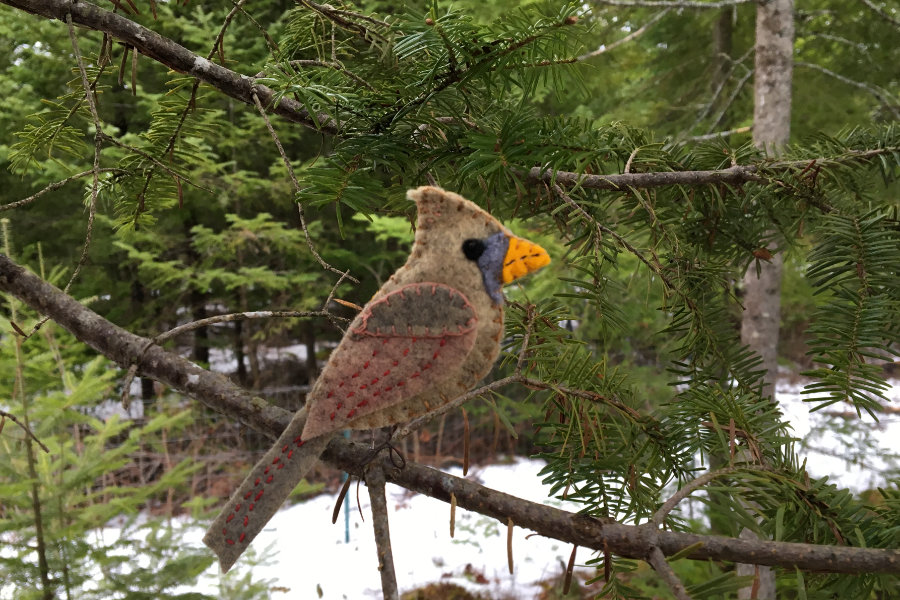 Right click here and select "save target as" to save this PDF pattern to your computer.