This past weekend, while I was busy sewing felt birds for my Maine Backyard Bird Tree and my Owl Wish You a Merry Christmas Wreath, Paul was working on a project using my Christmas Dove pattern.

The Christmas Dove has only one piece. Paul taped the pattern to a piece of white cedar he had kicking around. He used an awl to transfer the pattern lines onto the wood.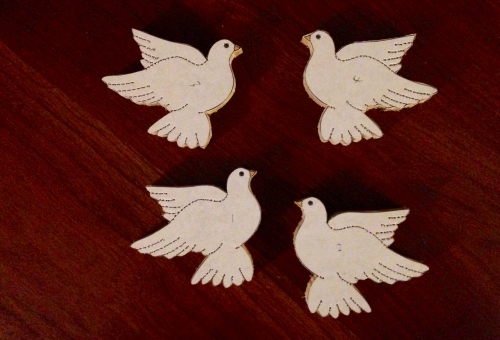 He used a band saw to cut out the doves.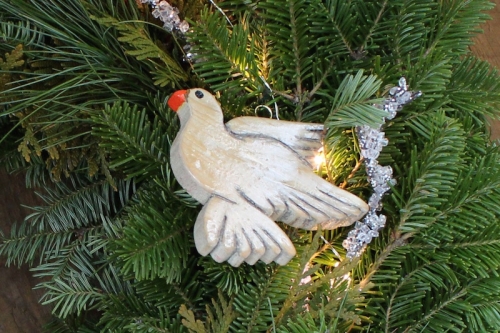 Paul painstakingly carved out the decorative lines of the dove. After sanding the birds, he stained the them white and used black paint to highlight the lines before painting the beak. Next time, rather than hand carving, he said might try a Dremel tool or wood burning tool.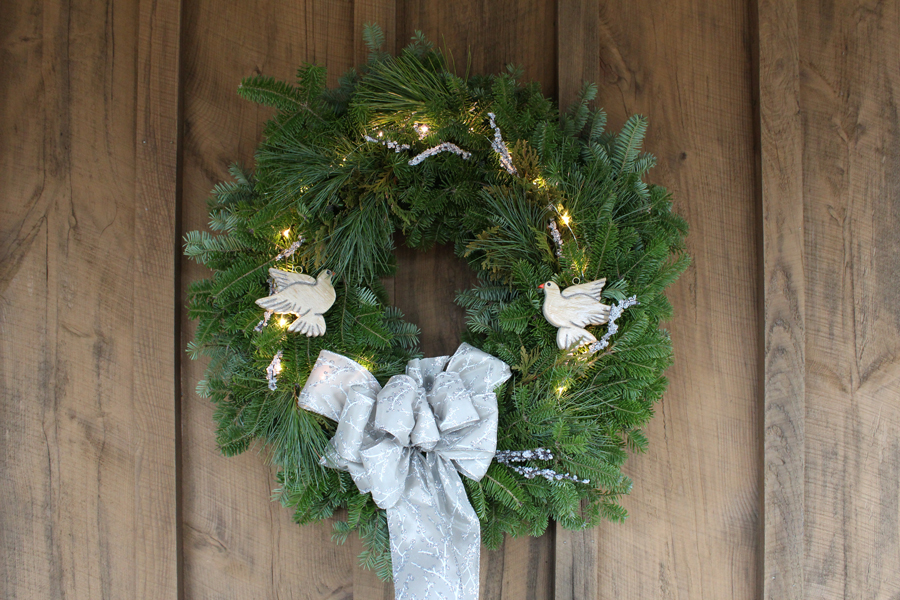 We lighted the wreath with a battery pack strand of lights and embellished it with icicle decorations and a silver bow printed with white tree branches. When the wreath is finished, folks can keep the doves for Christmas ornaments. It was a beautiful addition to the WHRL's Christmas Tree Festival.