After a crazy day yesterday organizing and overseeing small town festival events, the most adventurous thing I did today was pick wild raspberries. I discovered new batches of them in an overgrown and mucky area off the driveway. Given my haul, today's Sunday muffins were whole wheat/oatmeal with raspberries and blueberries.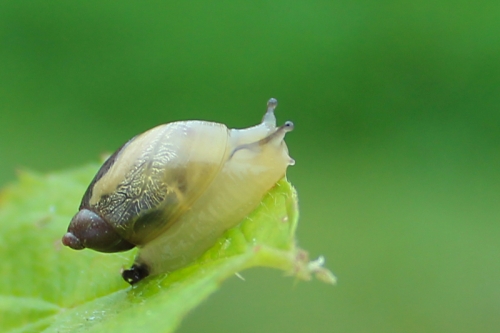 While wadding through the tangle of raspberry briars, I found this little guy.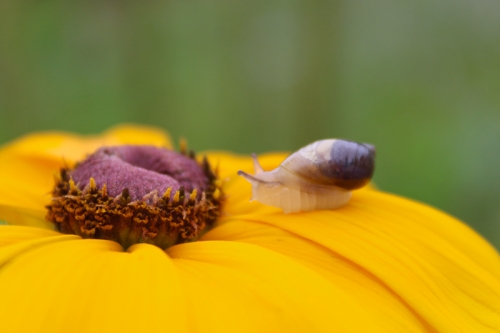 I moved him to a volunteer Black-Eyed Susan for a photo shoot.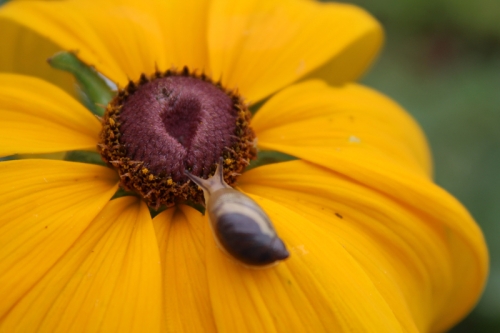 The "Lazy Susan" and the snail together do a good job illustrating how I'm feeling today. Happy Sunday.