Hannah turned 15 two weeks ago and ever since has been chomping at the bit to drive. In Maine, parents have to pay to enroll kids in an approved driver's education class before they can apply for their learner's permit. With school and sports, I'm not sure when that class will happen. However, her dad and I decided that she could get her feet wet by driving on our property.
When Paul said he'd take her driving, I didn't expect him to start her off in the Monster Truck. I don't even like to drive that.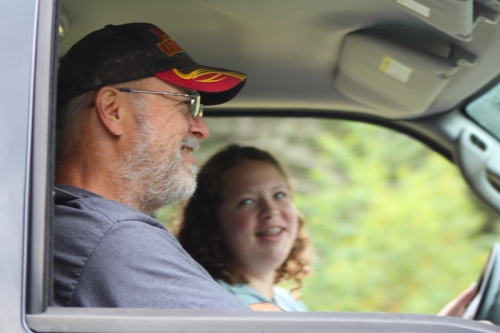 He said if she could master that, driving a car would be a piece of cake.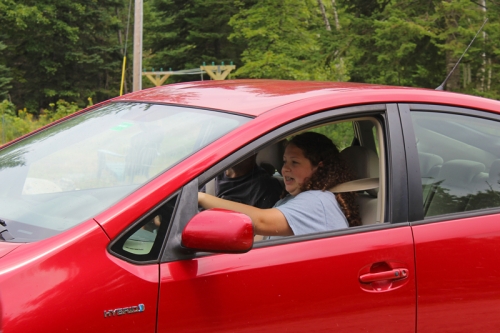 I'm happy to say that Father, truck and car are in good shape. Paul said she did a great job.
Me on the other hand? I'm not so sure!