Update 7/26/14: The winner is Lea Ellis!
The next bird pattern will be an indigo bunting! Stay tuned.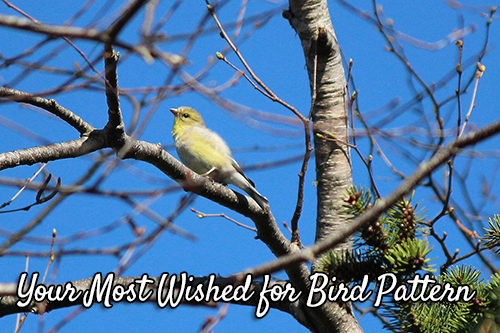 I've never done a giveaway here. My blog started as a chronicle of our life here in Maine for our family and friends – both longtime and new.
However, the reality of this blog is that I've had wonderful conversations with folks from near and far. Connecting over a common interest makes the world seem so much smaller. And, it warms my heart when people share the enjoyment they experience creating with my bird patterns.
So here's an opportunity for me to give back to you. What bird pattern would you most like to see me design? Comment below with the name of the bird pattern you would most like to see that I have not already designed (you can view the archive here) – just one! I'll randomly draw a winner and announce it here on Friday evening, July the 25th.
The winner's suggestion will be the next bird I design.