Snapshots from the garden this weekend…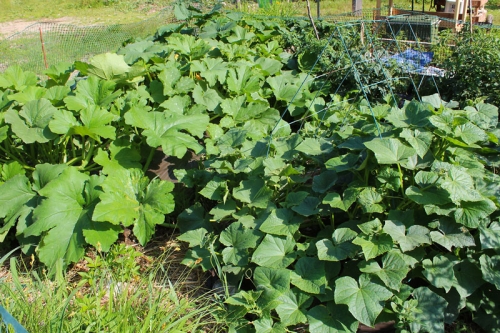 My hugulkultures are doing great. You're looking at pumpkins, zucchini and cucumbers. In hindsight, I may have placed them a little close together and set the fence? in a little too tight. I can't move in there!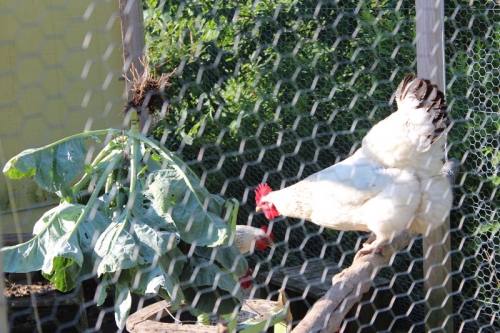 The girls have been confined to their run lately – I want to be able to pick my wild blueberries before they do! So, I brought the garden to them. This buggy cauliflower plant hanging from the ceiling provided endless entertainment.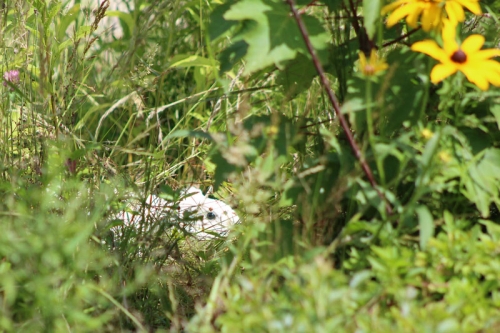 Paul discovered another broody duck – Oscar has a nest near the hugulkultures. That's three broody ducks!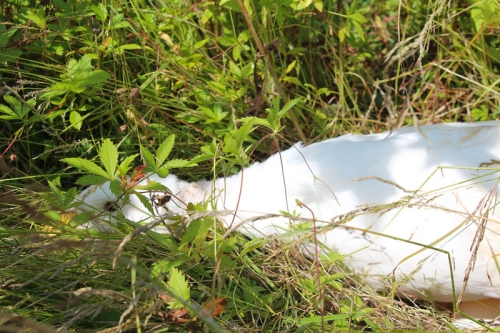 When I stopped to snap her picture, she protested and didn't budge. Yet, later in the day she was hanging out by the pond with a few of the other ducks, not a care in the world. I wonder if she was bored?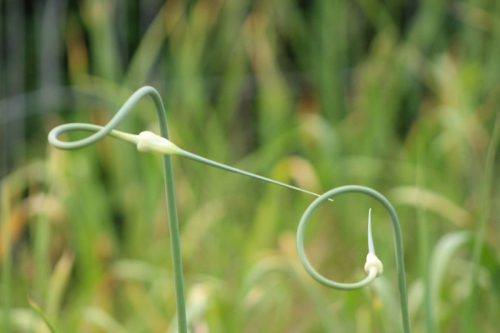 A couple of garlic scapes I missed when cutting the other week. I like the way the flowers curl. They went into this evening's stir fry.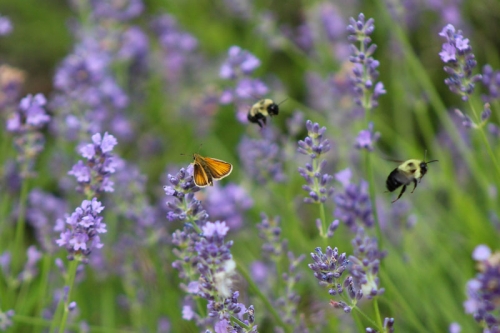 This fiery skipper butterfly joined dozens and dozens of bumble bees in my lavender. There were so many bees that it sounded as if the flowers were alive with the buzzing.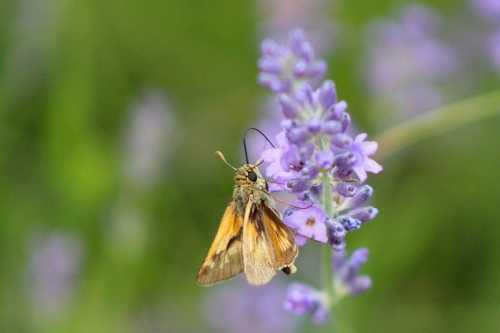 A female fiery skipper butterfly sipping from a lavender blossom.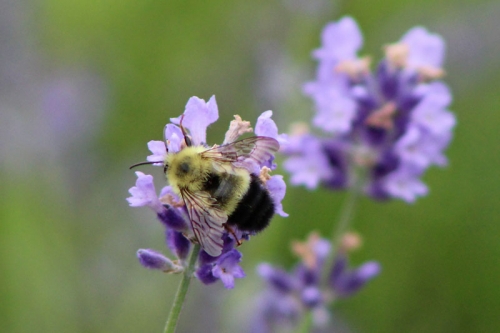 Bee in lavender.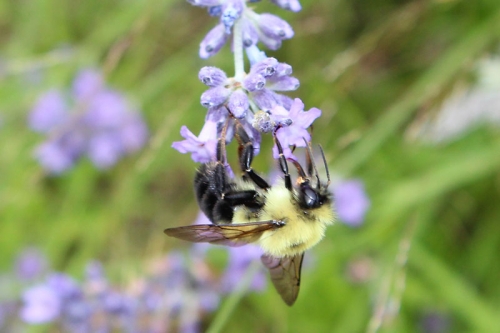 Hanging upside down for a sip.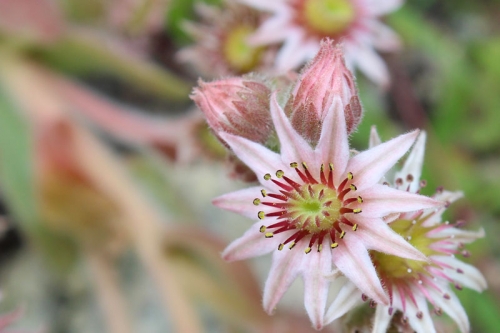 My flowering hens and chicks.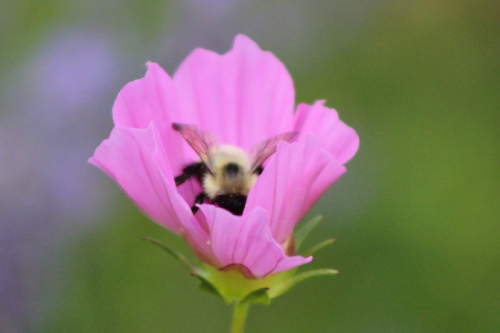 A bumble bee tucked into an opening cosmos.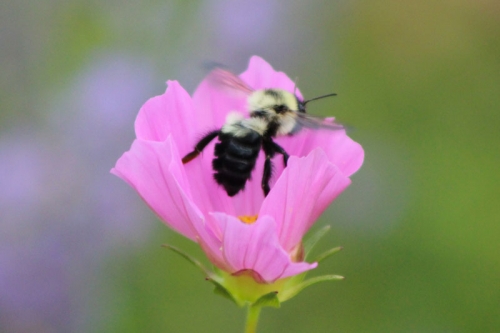 Such contract in colors.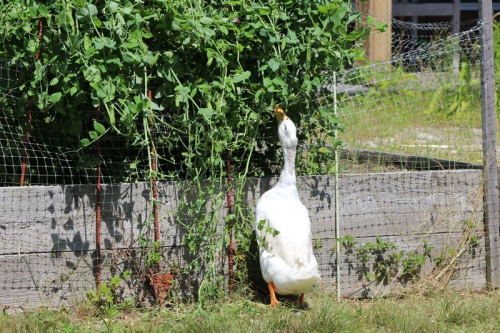 Duckie raiding the peas! So much for the fencing.