Thursday afternoon was spectacular. I carved out an hour at the end of the day to enjoy the view from my Adirondack chair. The yard teeming with birds flying every which way provided plenty of entertainment.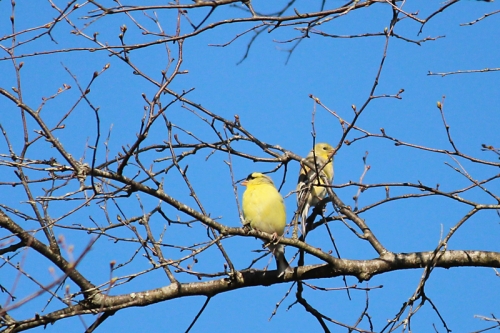 A couple of pair of goldfinches dominated the bird feeder usually staked out by the chickadees.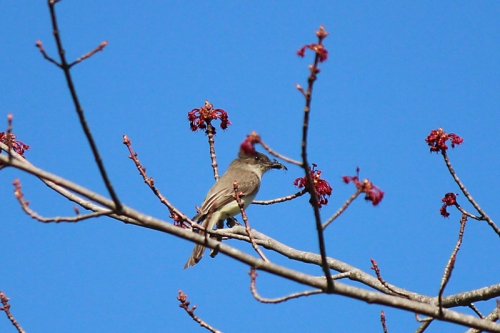 This little phoebe was doing a good job with bug control. I wonder if I'm seeing more pheobes because of the flies the ducks and chickens seem to attract? Good thing, flycatchers.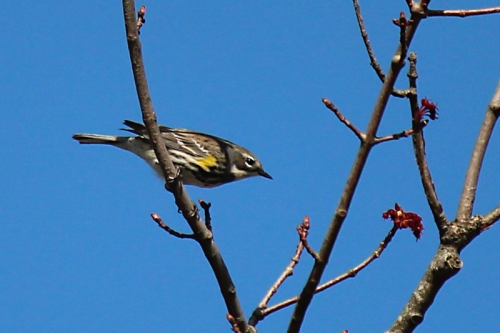 This little yellow-rumped warbler (I think!) was a new addition to my backyard bird sighting list.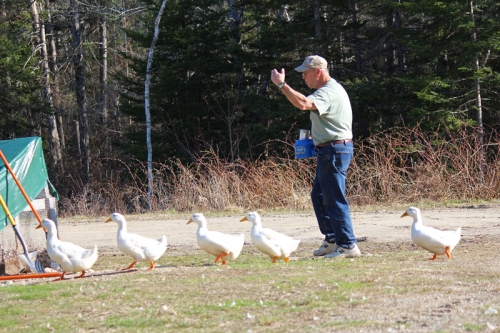 And then there was Paul. Watching him get the critters settled for the evening was entertaining all on its own.
This hour by the pond was a welcome respite from a crazy week. However, peace and tranquility seem to be a fleeting commodity here.
I abandoned my work on this post Thursday evening because Hannah was in distress. Struggling with a cold for the better part of a week, she was suddenly in agony with pain in her ears. I hadn't seen her in such discomfort, unable to soothe her, since she'd been a toddler. Nothing I did for her seemed to work. Ultimately, we packed her up and headed to the emergency room – something I hate to do, but I was desperate to help her. Although they couldn't isolate the problem, they were able to help her with the pain – which ultimately, on Friday, was diagnosed as a bi-lateral ear infection. Poor kid.
Home again, it was after midnight when I finally shut my computer down, that golden hour by the pond all but forgotten.