Our ruby-throated hummingbirds have a history of returning to Downeast Thunder Farm on May 11 of each year. A friend once told me this was "the day" and sure enough, she's been right in all the years I've been keeping track of their arrival. Like clockwork, the arrived here last Sunday, May 11th.
The boys always arrive first.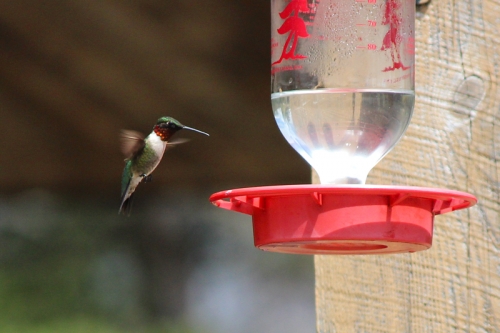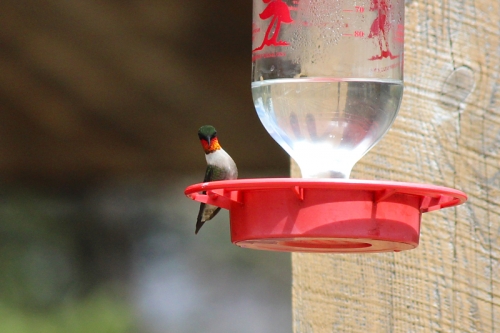 They are followed by the girls who make an appearance a few days later.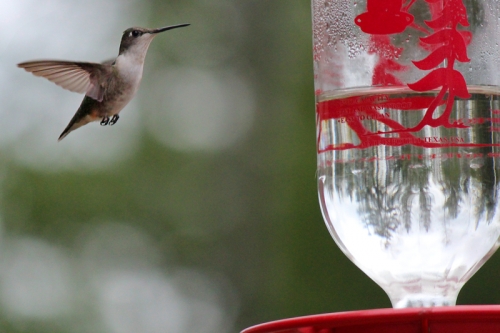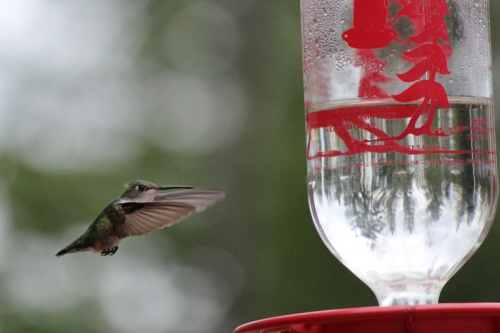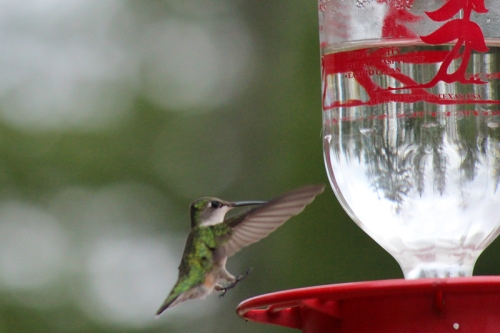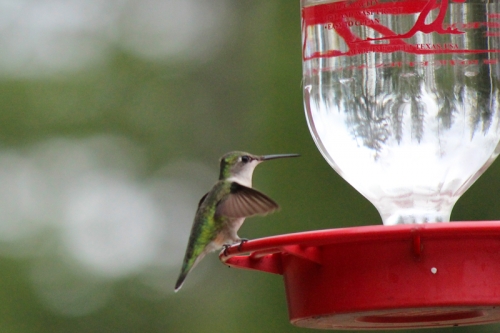 How do they manage to keep to the same schedule year after year like clockwork?