After having a week off and then working yesterday, I opted to play hookey today. It was extremely cold, the roads were icy, and frankly, I just wasn't ready to get back into the swing of things just yet.
On this last day of 2013 I puttered both inside and outdoors.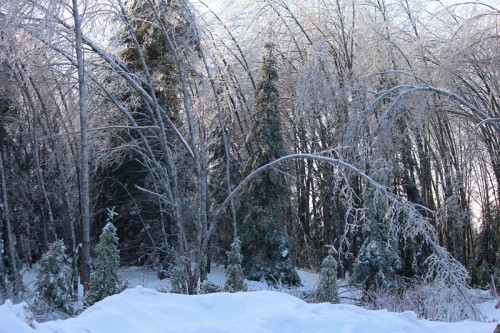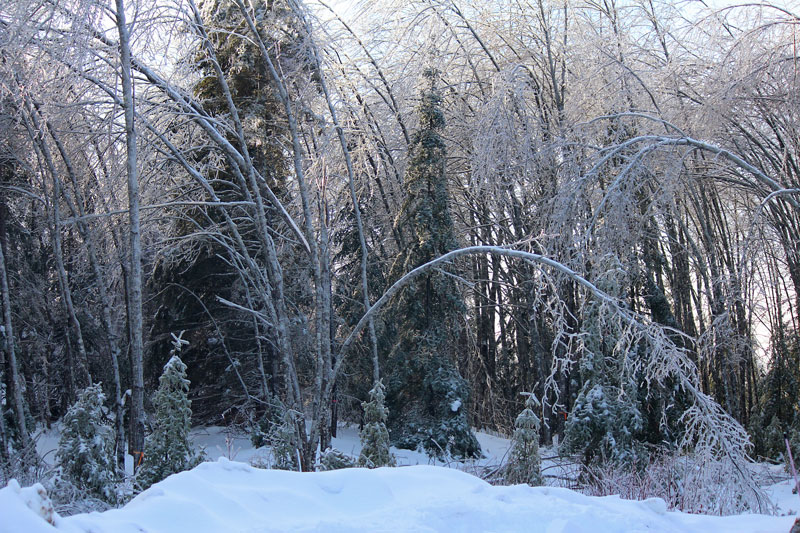 This stand of maples behind the house shows the damage they've suffered from the ice. More than 1/2 inch of ice coat the branches and trunks. A few maples are lost entirely – broken in half from the weight of the ice. We braved the cold for a bit and tackled the chore of cutting down one of these ruined maples. The ice was so thick that the wood pick would not pierce the bark so we fumbled with slippery wood and hand carried it to the wood pile. Normally, we would have used the tractor to pull the tree out of the woods, but it objected to the cold weather today.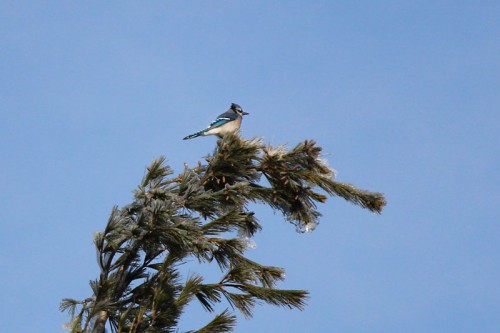 I lugged my camera along with me as I took care of critters and topped off bird feeders. This blue jay visited the garden feeder, but I like this picture best, perched at the top of a giant pine tree. If only I had an even bigger lens!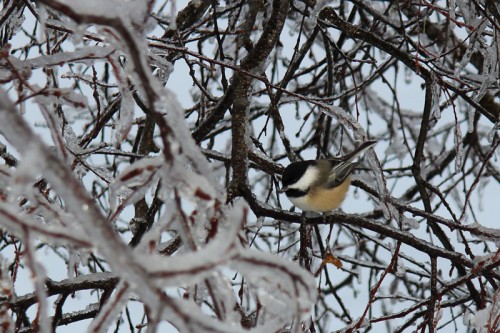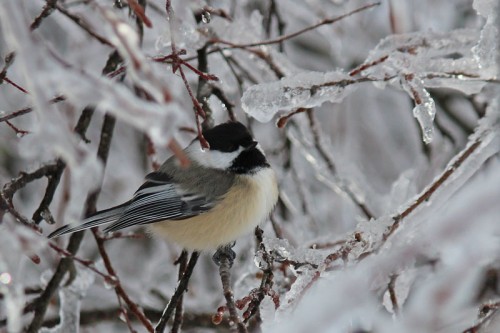 The icy branches of my drooping birch trees are like a playground for the chickadees. There must have been a dozen of the flitting about. They allowed me within feet of them when I snapped these pictures.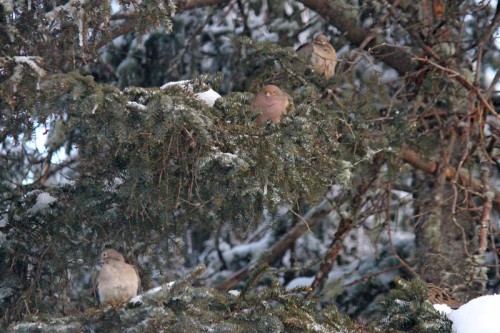 The rest of these pictures were captured from the cozy warmth of the house. I was surprised when I gazed out the north living room window and saw these mourning doves nestled in a fir tree.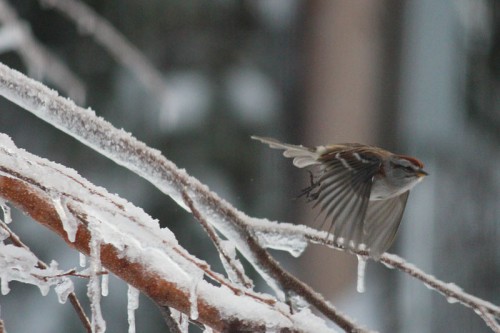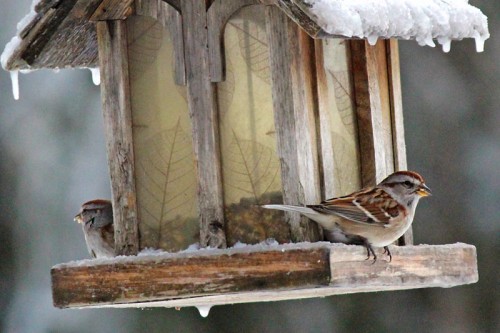 These tree sparrows provided lots of entertainment.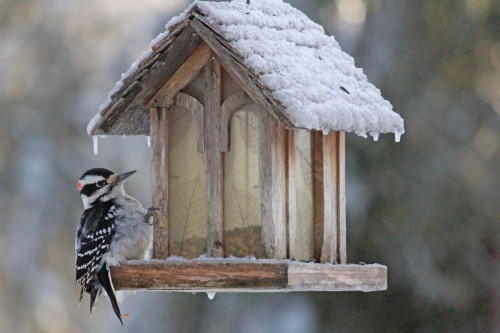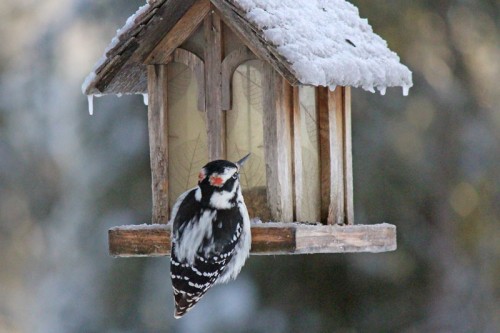 The downy woodpecker returned today. I love his distinctive markings.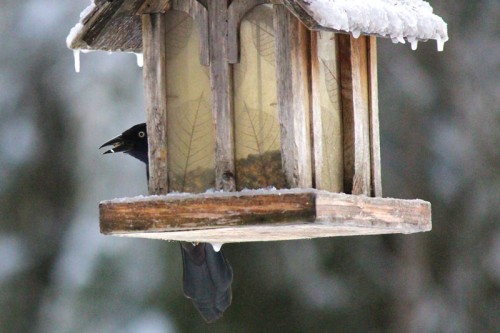 The color of this bird's eye makes me think he's a grackle, but the guide suggests he doesn't winter here. Regardless, he was alone and quite elusive when I appeared with the camera.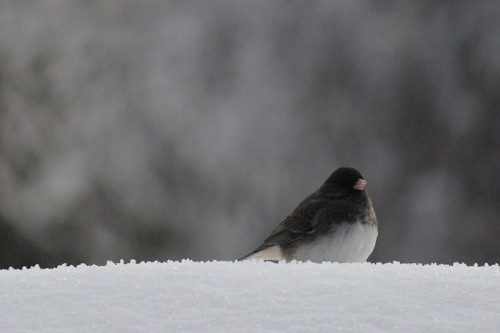 This flashy little junco seemed to be watching me watching him.