Late this afternoon, the gray drizzly clouds that lingered all day moved on. I talked Hannah and Paul into an impromptu hike up Pigeon Hill.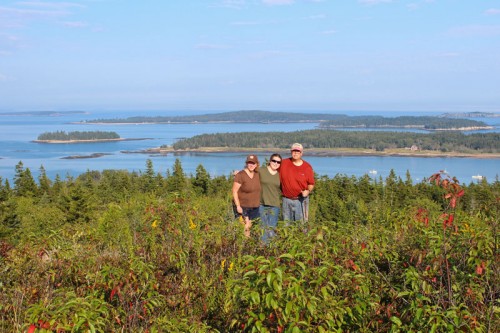 This is the first time Paul tagged along with us on this hike.

The view from the top is outstanding. I could sit on this rock and watch the view until the sun goes down.
But, the troops became impatient so down we went.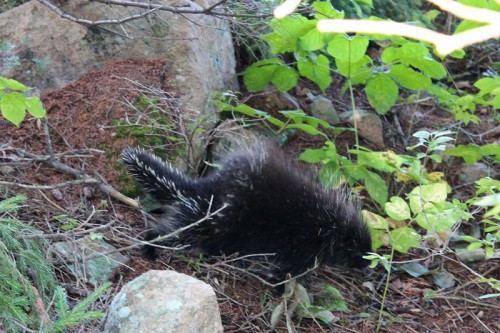 I was excited to stumble across this little porcupine on the walk down. I scared the poor thing scurrying after it to snap a picture.

This last shot of the day is from Pinkham Bay Bridge on the way home. The light from the waning sun was beautiful.
A picture perfect way to start September.
Past Pigeon Hill Hikes
18 April 2013: Morning Pigeon Hill Hike
12 October 2012: From the Top of Pigeon Hill
23 August 2011: Annual Mother Daughter Pigeon Hill Hike
19 June 2010: Hike to the Top of Pigeon Hill