After doing some chores today, the last thing I wanted to do was hang around inside. The last two weeks have been crazy busy with work and all I've done lately sit on my behind. With mud season looming, hiking isn't a great choice, so we opted for an afternoon drive at Schoodic Point/Acadia National Park.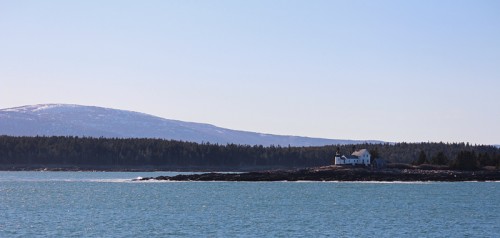 Paul obligingly stopped the car so I could snap pictures like this one of Winter Harbor Light with a snow capped Cadillac Mountain in the background.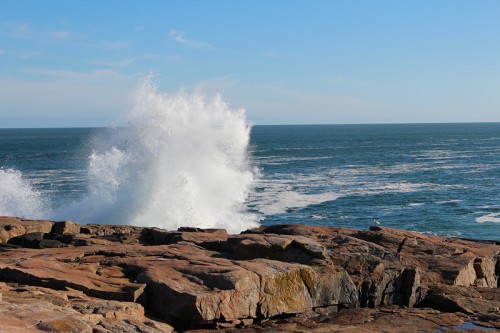 When we got to the point we sat on the rocks for a bit and watched the waves crash in.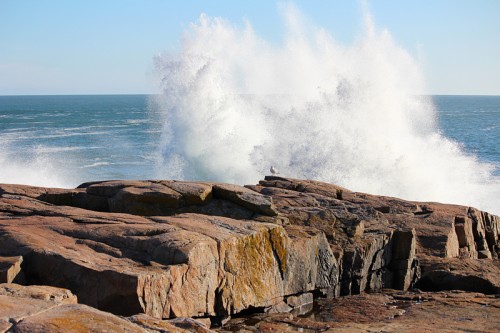 Hannah and I particularly enjoyed watching this Seagull.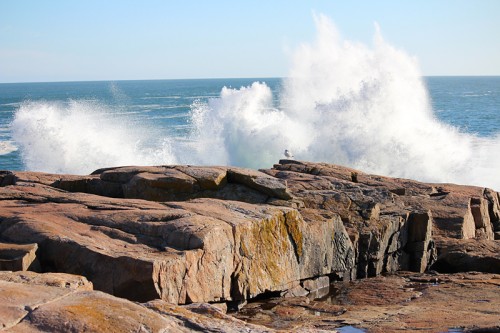 He didn't seem at all bothered by the waves crashing behind.
A lovely way to spend a late winter afternoon!
Past Schoodic Post
1 September 2012: Schoodic Point Picnic