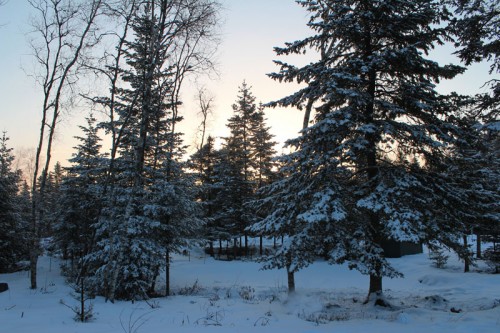 Sunrise as I followed fox tracks on a cold winter morning.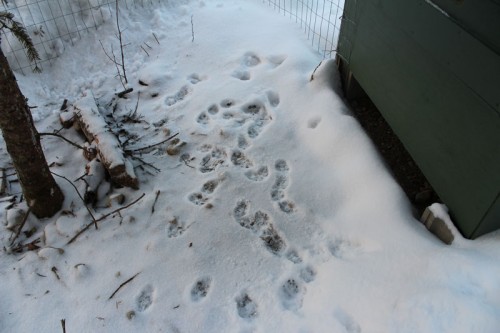 Our last snow showed evidence of fox tracks all over the farm. Across the pond, around the chicken coop, over to the banty coop, and all around the duck house (above).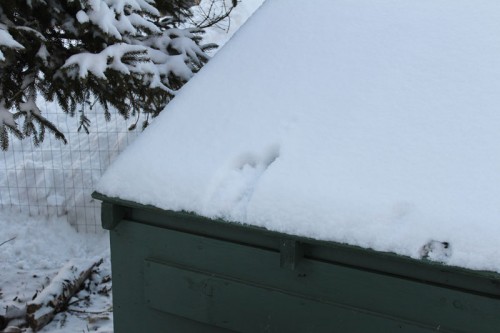 The fox even popped up on top of the duck coop to investigate. I can't imagine what the ducks were thinking.
Just another peaceful morning at Downeast Thunder Farm.
Past Fox Posts
24 March 2012: The Return of the Fox
22 January 2012: A Fox on the Farm
13 January 2012: A Stalker in the Night