I asked my friend Carol what her favorite bird was. I'm sure she knew why I was asking, given my penchant for my felt birds. She said, "A Robin for what it represents, but I should say a Peacock!." She should know me well enough by now that I could not let that pass.
So I designed a peacock – a bird as bold and beautiful as Carol. I gave this to her at her surprise birthday party last night along with the Robin, too.
So in honor of Carol, here's a felt Peacock.
Right click and select "Save Target As" to download the Peacock pattern.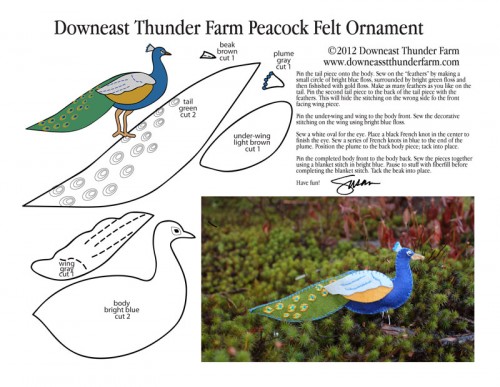 Note: Posted from the library – the power is back on (Yay!), but telephone and internet will be a little long in coming.