Hannah enjoyed the mild temps over the holiday weekend making Christmas wreaths.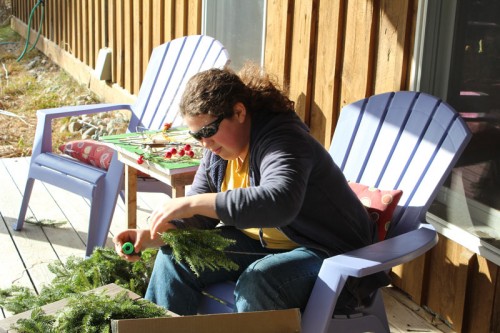 In the spirit of the swags she made for the porch posts, she made these elegantly simple nature inspire wreaths to hang underneath the windows.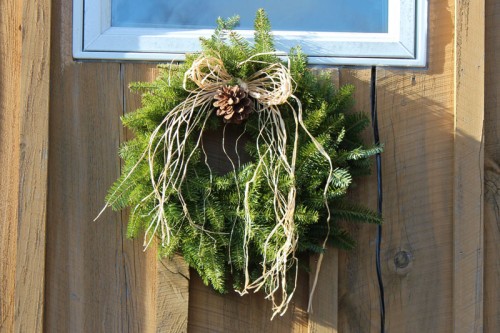 Downeast Maine is a region where many families make their living off the natural resources – lobstering, fishing, blueberrying, and wreath making. While many children learn the art of wreath making from their parents, this is one skill that I have not had much success with. Hannah did a lovely job putting these together without my help!