Instead of tackling my mile-long work "to do"? list I opted for a little garden therapy today. I don't often play hooky from my desk when there's work to be done, but sunny and sixty with a forecast of a rainy week ahead lured me outdoors.
I did a little weed and feed. I divided day lilies and planted the extras near the compost pile to pretty up the space. They'll either grow like crazy or die from the heat? of the chicken poo.
During my garden puttering, I found these volunteer pansies from years past throughout the garden. I've opted to let them live where they planted themselves.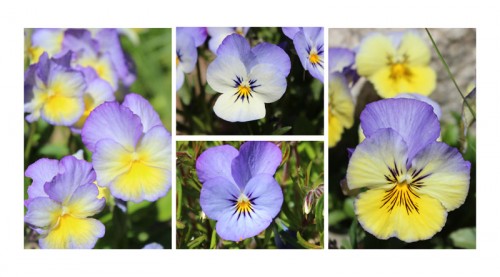 And this little moth seemed to follow me, pollinating along the way. His clear wings are amazing – like little windows.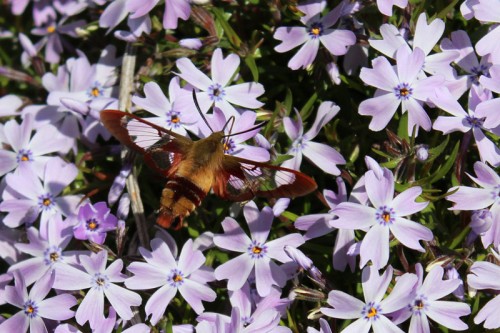 Here's to more sunny and sixty days!