We have been planning our entry into the world of Maple Sugaring since we purchased a book on sugaring last fall at the Common Ground Fair. Intending to start small, we purchased a dozen stainless steel Maple taps, plastic tubing, and saved gallon milk jugs.
This afternoon, after a refresher on the difference between oak and Maple trees, we headed out in search of good-sized Maples to tap. The woods behind the house are full of Maples and Hannah did the recon searching for the best trees without venturing too far into the woods.
Paul drilled each tree with a hole about 2″ deep at an upward angle.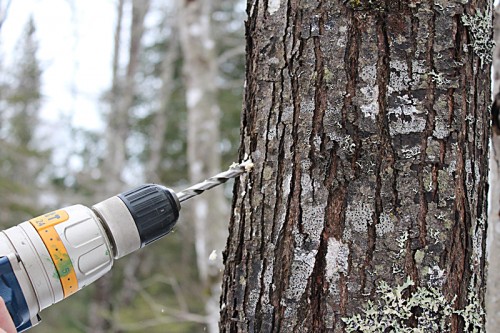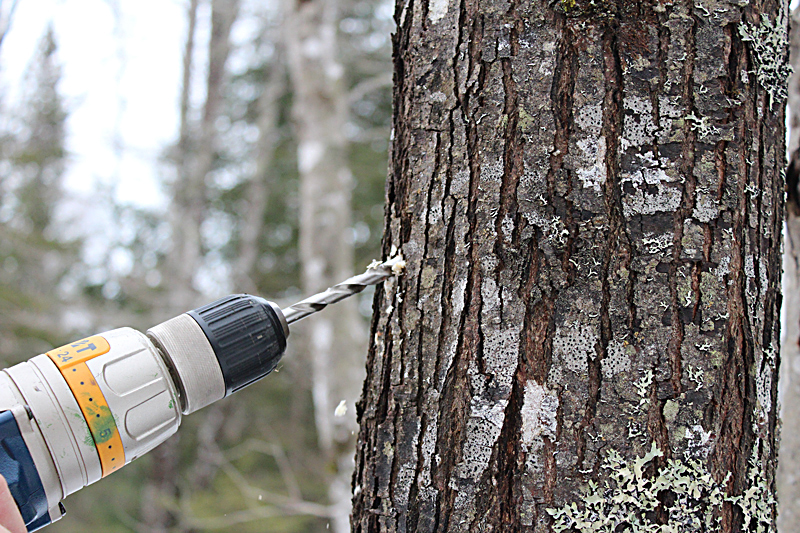 We connected the taps to the tubing and cut the tubing to length.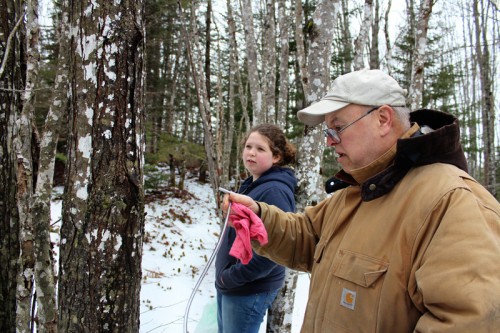 A light tap to secure the tap into the tree…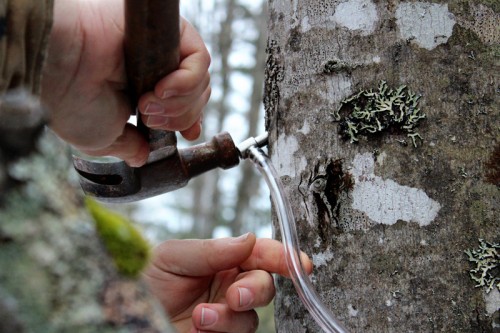 and the sap was running immediately. It looks like water and has the viscosity of water.
We drilled holes in the caps of our gallon-size milk jugs and inserted the tubing into the jug to collect the sap. We marked the tapped trees with surveyor's tape so we'd have a chance of finding them when it comes time to empty the jugs.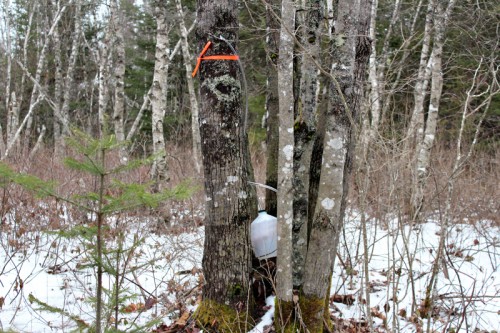 Two hours later, the first tree we tapped held more than a pint of sap. That's equivalent to about one tablespoon of Maple syrup. With Silver Maples like we have it'll be about a 40:1 ration of sap to syrup. Let's hope that sap keeps running!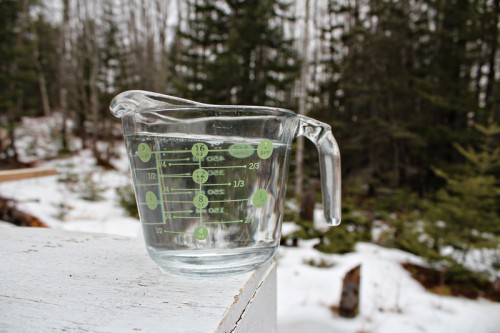 We have some five gallon water jugs to use for storage until we're ready to boil the sap down. In the meantime, we're in search of a large flat bottomed pan for cooking the sap.
More to come!