Look what Hannah found this morning when visiting the Banties. Our first bantam chicken eggs!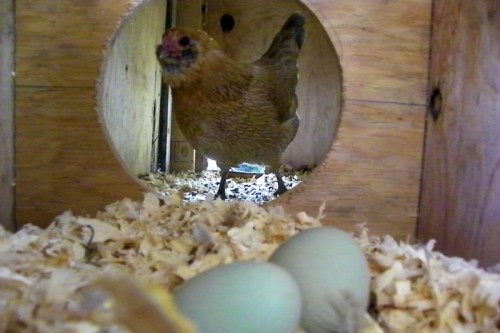 We got these little chickens in August. They were on clearance at the Blue Seal store. Who could resist $1 chickens? Six months after their arrival at Downeast Thunder Farm they are finally earning their keep.
Aren't they cute little eggs?