I've been in denial about the coming of winter. I know this is Maine and that I should be grateful for the good weather we have had, but I'm just not ready for winter.
Today, mother nature knocked on the door and the time for denial is over.
School Snow Day #1 (and counting) had Hannah outside doing chores in the snow this morning. The ducks seem to be enjoying the turn of events. Much more snow and they'll be walking over the fence instead or scooting under. (Wow, I wish I'd dealt with that wheel barrow full of mucky, pooey, straw before the snow came…)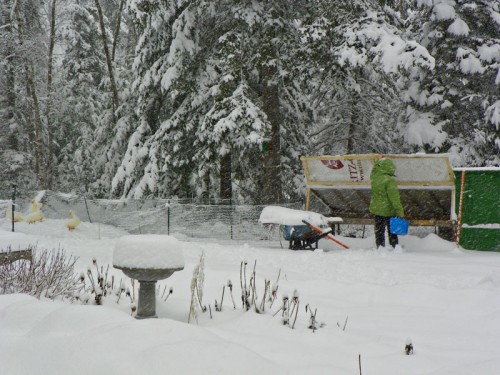 An unexpected holiday from school and work the day before Thanksgiving was not unappreciated. We spent the morning cooking and baking in preparation for turkey day. Not fully prepared for the weather, I had to dig my  herbs out of the snow for Thanksgiving cooking. I know the sage is here somewhere…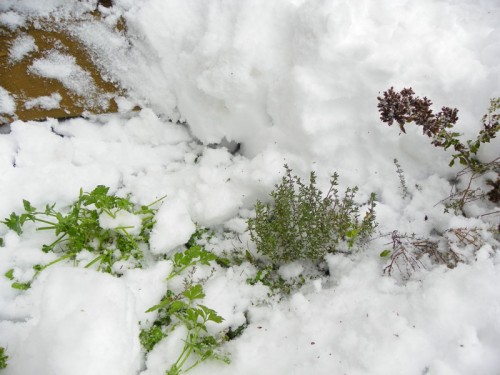 Paul spent the afternoon in snow management mode plowing and then moving snow banks with the tractor.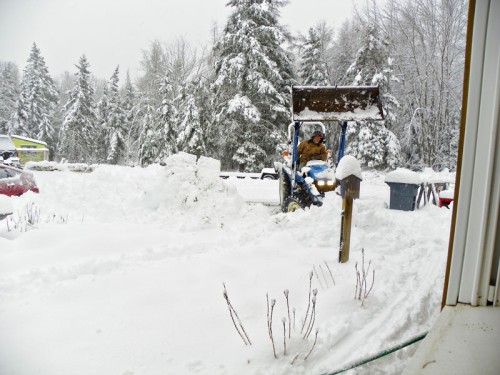 Hey, careful there! Watch out for my kitchen herb garden! I think he's dismantled my garden rock border. Again.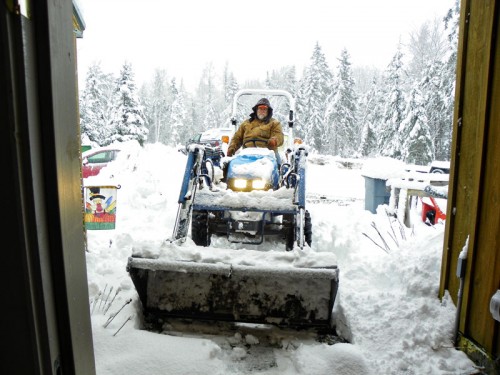 While I slaved away in the kitchen this afternoon, Hannah worked on the first snowman of the year. I'm not sure if he's waving or dancing Saturday Night Fever.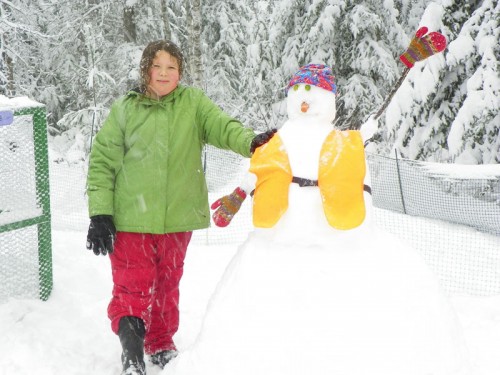 By mid-afternoon the official snow accumulation at Downeast Thunder Farm was about ten inches. I spoke to a friend across town who lives right on the water and she could still see her grass. That's coastal Maine for you!