Recently, Sheena wrote:
I would love you to produce a great grey owl pattern. My daughter had a great grey owl fly up the isle at her wedding land on her husband's arm and deliver their rings. It was stunning, I'd love to make her one for her first wedding anniversary.
Can you imagine? How utterly fantastic! I couldn't not make a Great Gray Owl after hearing such a wonderful story.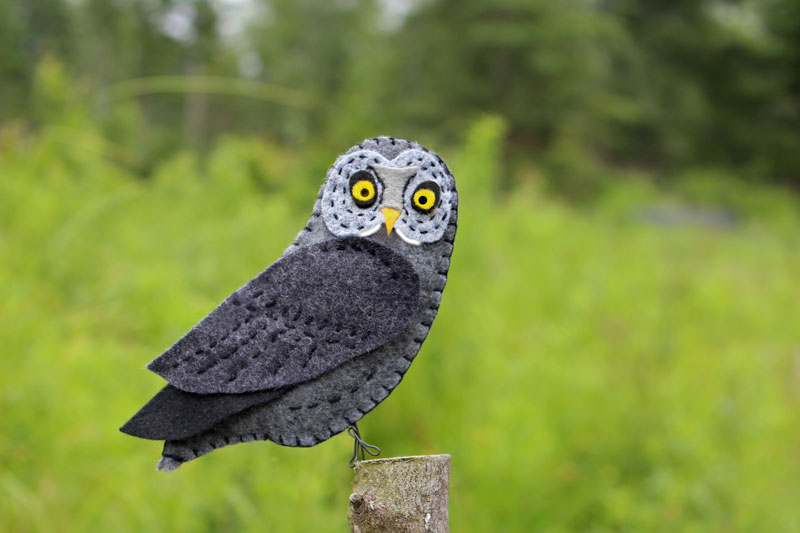 Download the Great Gray Owl Pattern here. Right click on the link an then select "Save target as."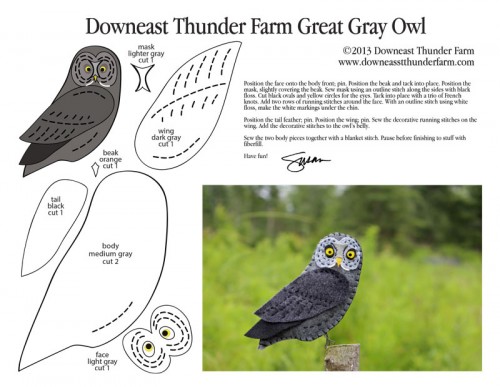 Update: The owl created double-sided.