It's going to be some time before Robins make an appearance here. Spring is a ways off – according to the calendar and to Mother Nature. A snowstorm has everything cancelled in our little corner of Maine today, so I whiled away the afternoon making this felt robin ornament. A little wishful thinking on my part!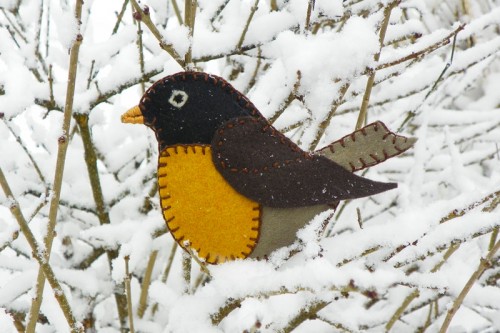 You can download the pattern here. If you make the little Robin, share your picture here in a comment!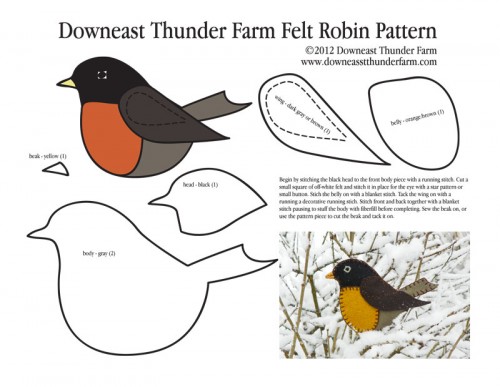 Note: It's almost 70 miles to a craft or fabric store to purchase felt from where I live. Since running out to buy felt wasn't an option, I poked around the Internet and found beautiful wool felt at Estsy Shoppe 3130. I ordered 20 new colors you won't find in stores (at least up here). Until my package arrived in the mail I didn't realize that felt could be so thick and rich and beautiful. Check it out of you need felt for any of these patterns!