Paul doesn't get enough credit for things he does for me around the house. He's a very handy guy. Ponds, duck and chicken coops, pot racks, you name it and he can likely do it. The only challenge is that Paul has one speed. He calls it "half fast." Say that three time fast!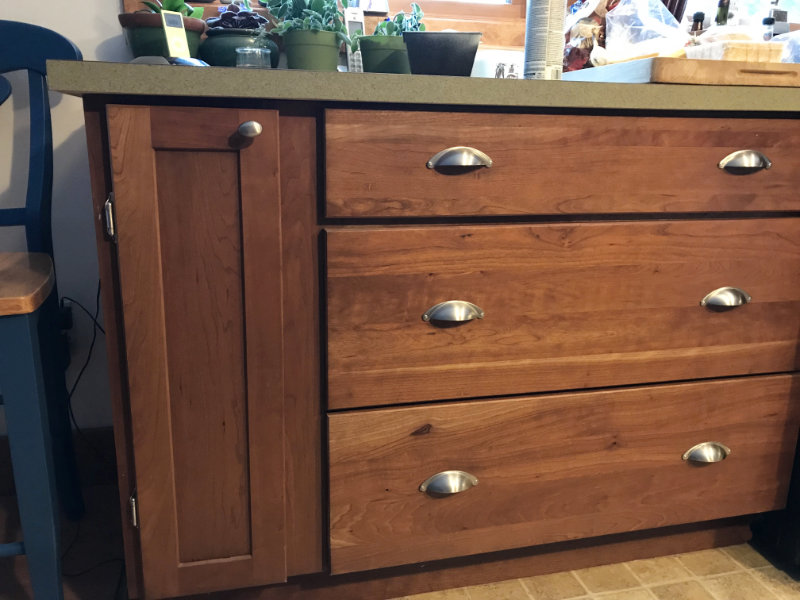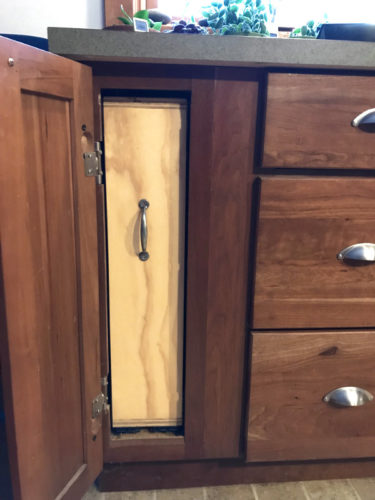 It took a bit of prodding to get this latest project going (okay, nagging). I'd been storing spices in the cabinet over the fridge. This location worked fine until our old fridge died and was replaced with a deeper fridge. I could no longer reach my spices without a stepping stool.
Enter my idea of transforming one of my narrow baking sheet cupboards into a pullout spice drawer. Paul built an adjustable shelving until that sits on drawer slides. It hides behind the cabinet door and then pulls open to hold my spices. It needs some bumpers to keep jars from sliding, but I've already put it into use. Thanks, Sweetie!