A January thaw has descended on the region. Temps in the 50s paired with high winds and torrential rains have all but washed away the snow and ice. When the rain tapered off today it felt almost balmy outside so Hannah and I headed to the beach for a walk – despite the overcast skies.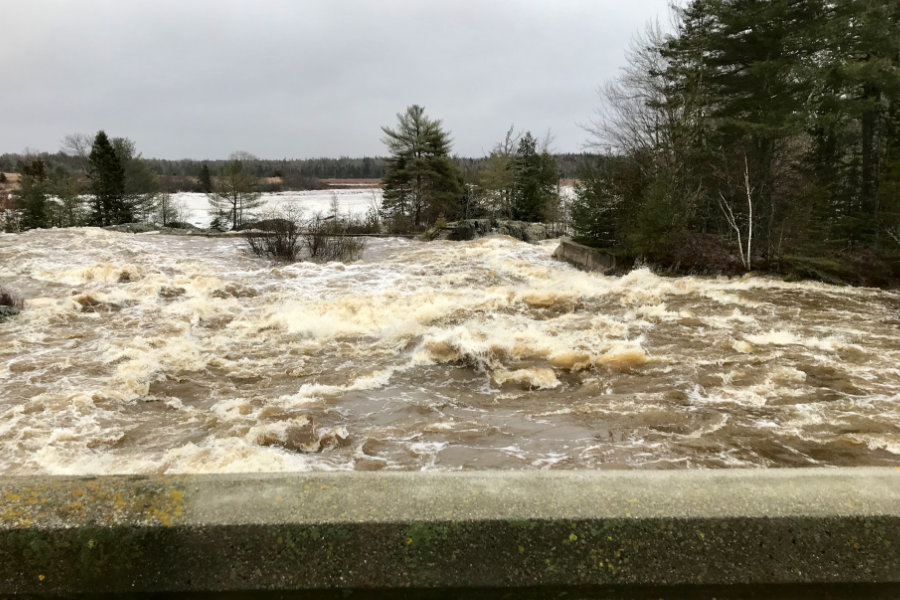 The rain has the rivers running high. Marshes are under water as are many roads at high tide.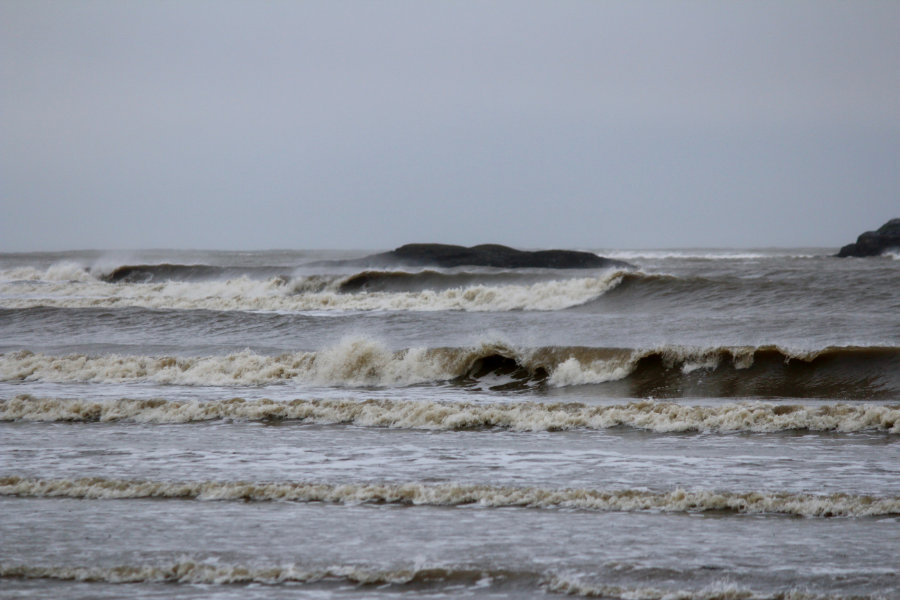 The waves are rolling in on this usually peaceful beach.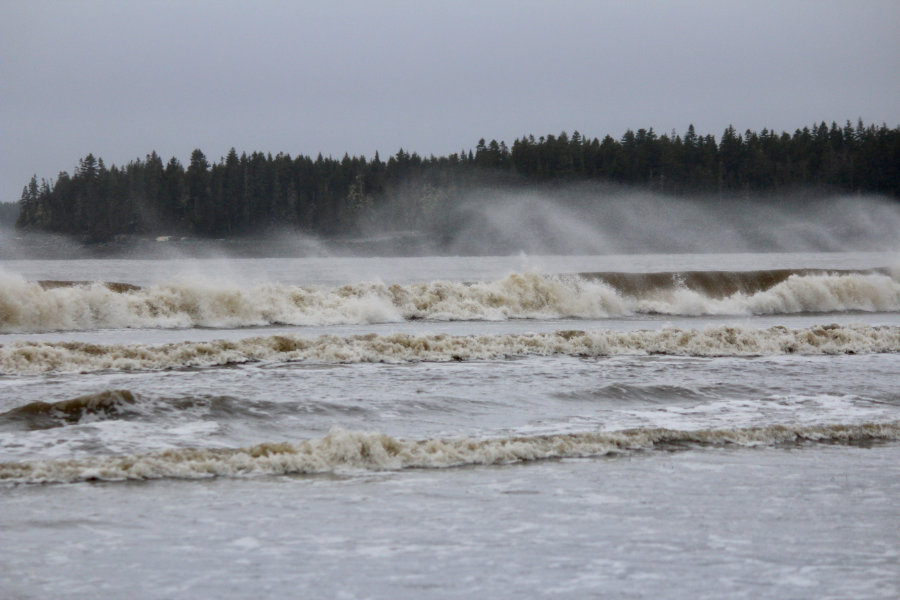 As the waves crest and roll, wind blows the spray into the air.  It was beautiful even on this overcast afternoon.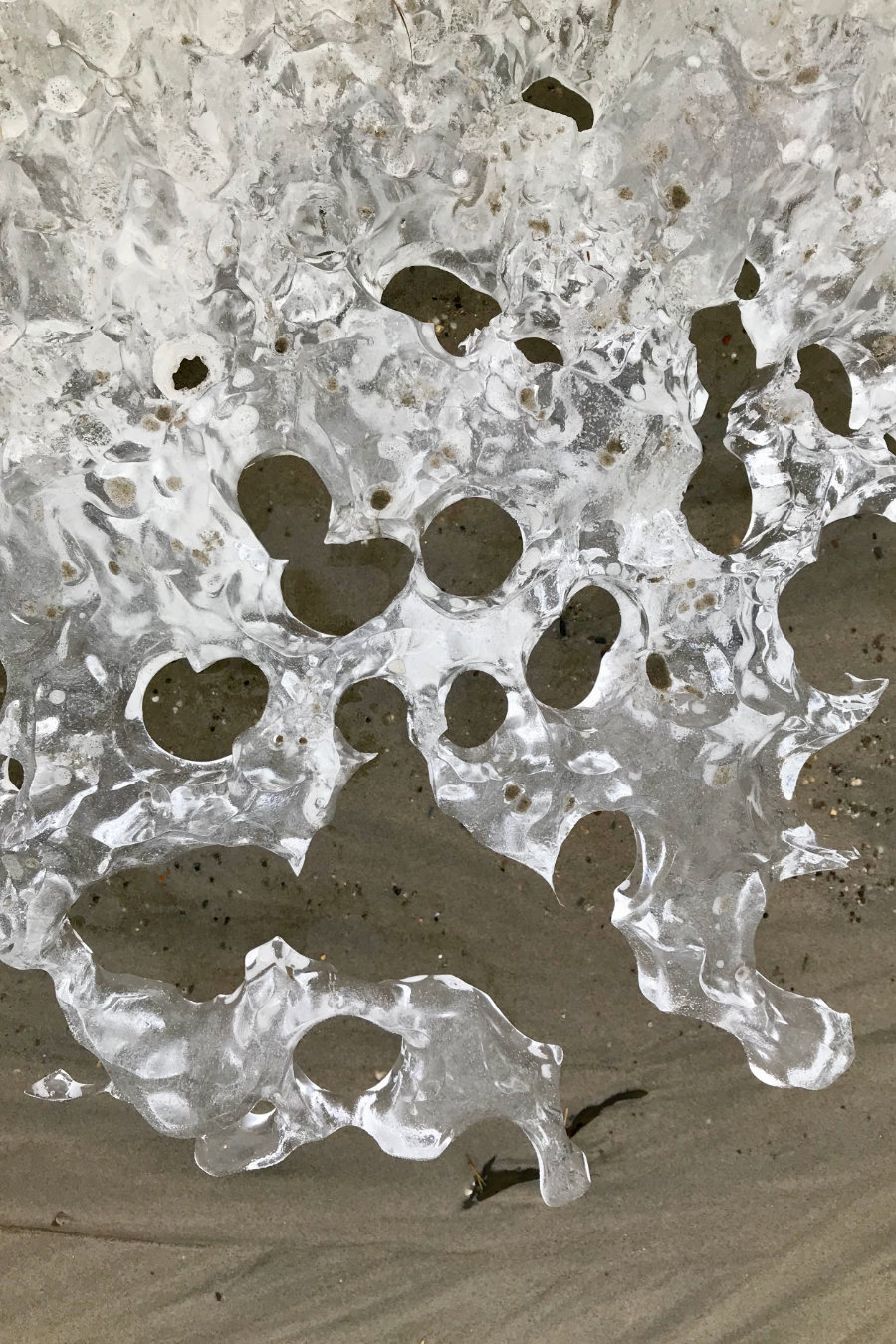 Huge blocks of ice litter the beach.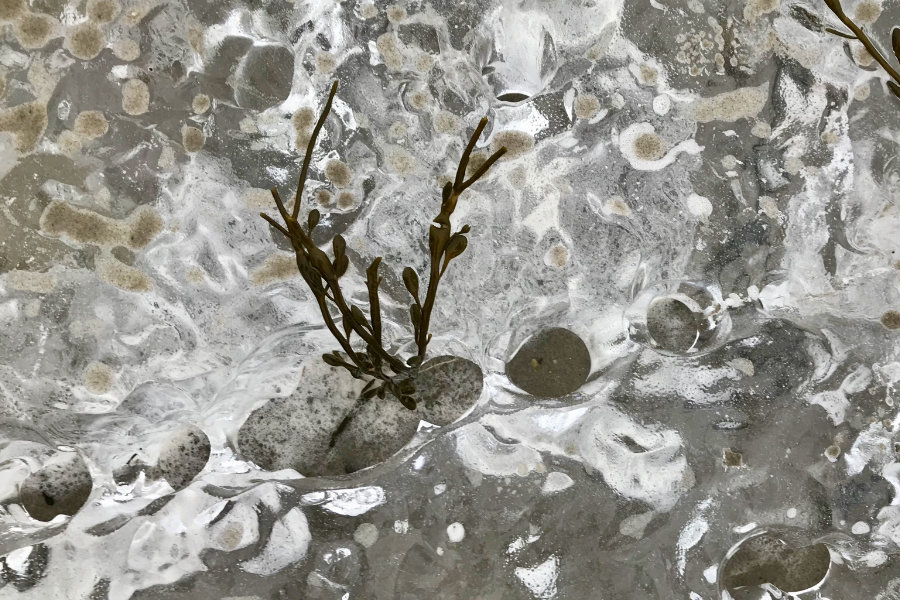 From the time we left the house to the time we left the beach, the temperatures dropped 23 degrees.  It seems the January thaw was brief.
Despite the cold we got in a full beach walk – although we did run much of the way back!