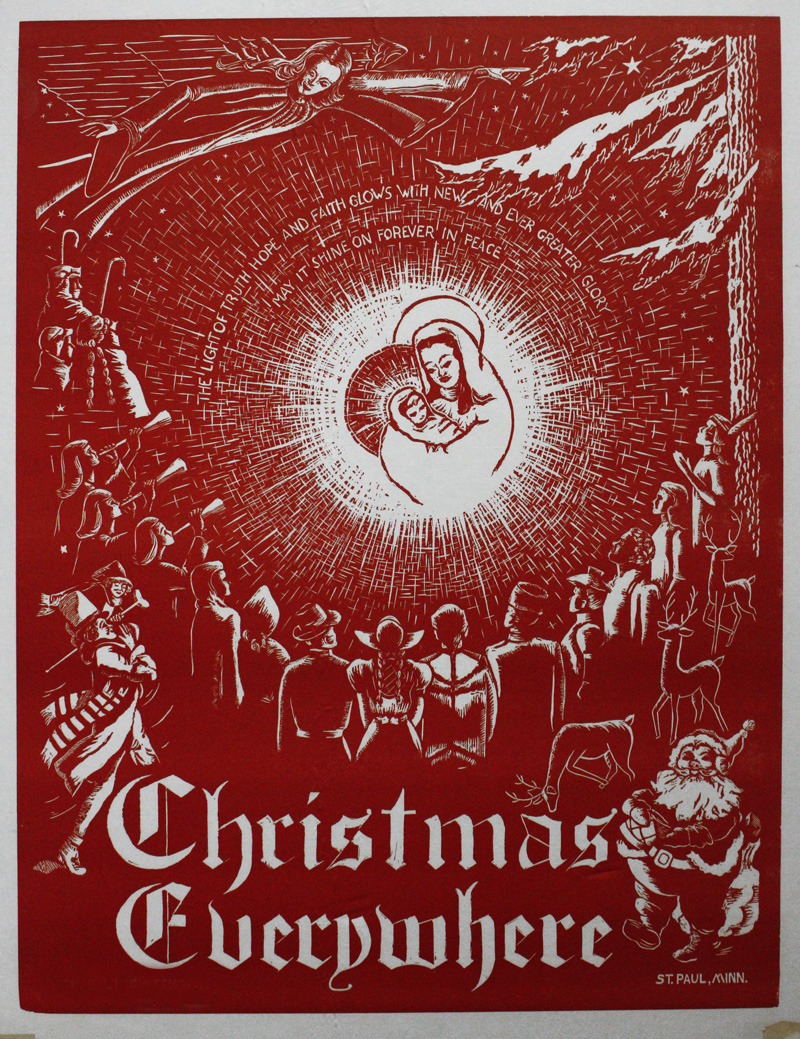 All is right in my world today. Hannah is home from college. We sit snuggled on the sofa enjoying an afternoon of Patriot's football. Cookies are baked. A Christmas eve dinner of yummy appetizers is underway. I've got a puppy warming my feet. It's a wonderful feeling to just "be" with my family.
I have this treasure trove of linoleum block print posters created by my maternal grandmother's aunt, Elizabeth Strobel. Some she created on her own, others with the help of her students when she taught high school art in St.Paul, Minnesota (1940s-1960s). She sent these to family and friends each year as her Christmas card. This Christmas poster reads:
The light of truth hope and faith glows with new and ever greater glory
May it shine on forever in peace
Here's hoping you are safe and happy this Christmas eve. Wishing you and your loved ones a Christmas filled with Peace and Joy.
Past Christmas linoleum block print posts:
24 Dec 2016
24 Dec 2015
24 Dec 2014
24 Dec 2013
24 Dec 2012
24 Dec 2011
24 Dec 2010