I admit it. I've become a bit addicted to decorating Christmas wreaths. It started with my Whooo's Home for Christmas wreath. Then we had some extra undercoated wreaths from our WHRL Christmas Tree Festival that I felt compelled to do something with.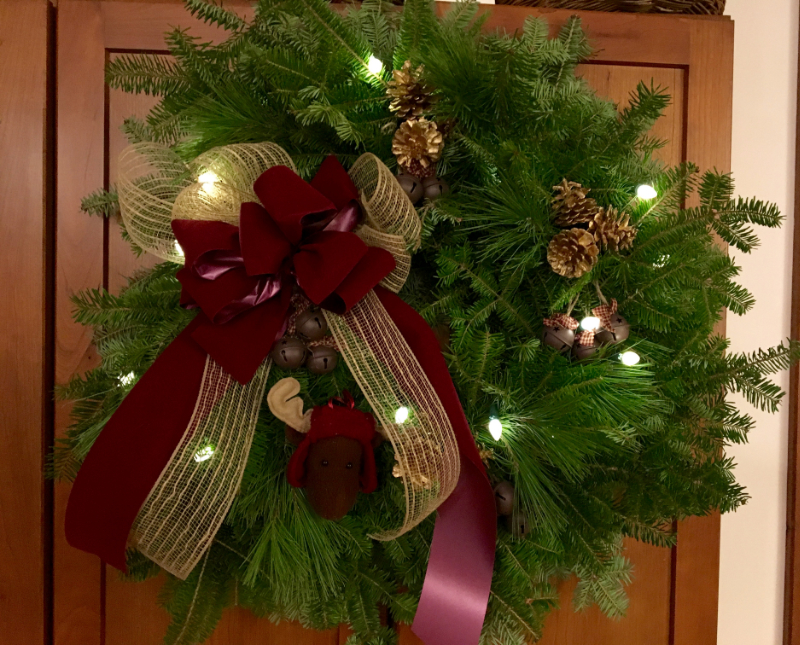 This is my Rustic Christmas Wreath decorated with velveteen and burlap ribbons, pine cones, jingle bells and a moose face ornament.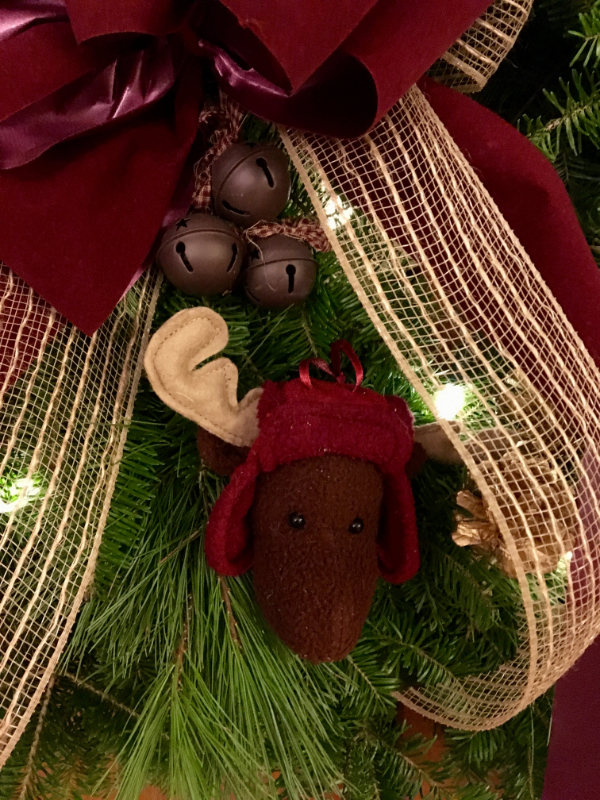 A little $5 clip-on moose inspired this wreath. I kind of hated to part with it.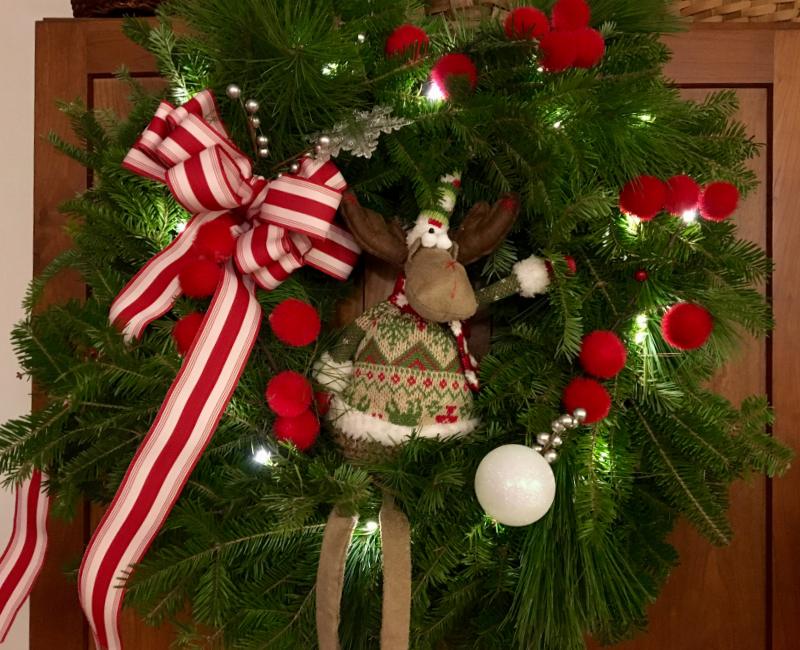 My Have a "Moosey" Christmas just makes me smile. It's decorated with ornaments, pom-poms, and a candy striped bow.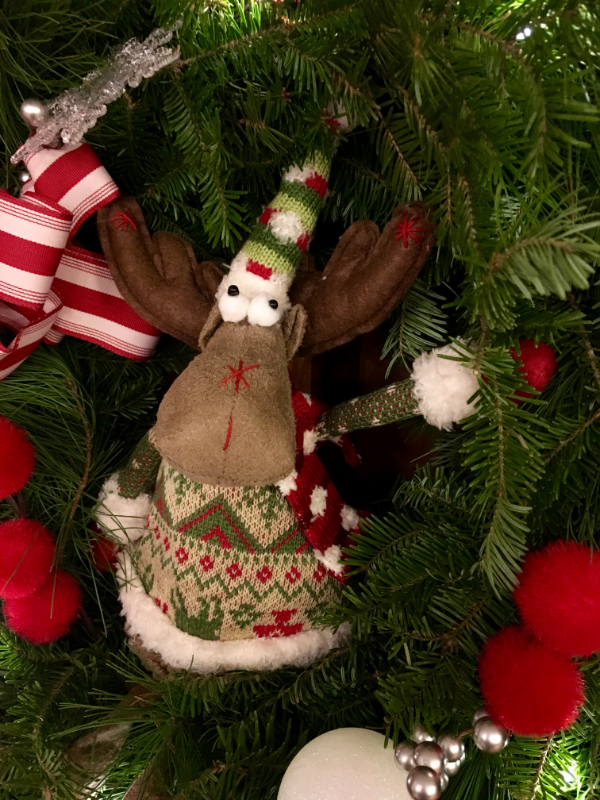 This silly $6 moose decoration I found in the grocery store provided direction for wreath.
At our festival, there was a bit of contention over my Whooo's Home for Christmas wreath. It was offered in a raffle rather than a silent auction where the highest bidder wins. There are some folks who wanted the guarantee to win. I'm happy that my wreaths were so well received.
Now it seems that everywhere I look I see inspiration for a wreath. I think I'd like to quit my three jobs and spend the rest of my days designing felt ornaments and making wreaths for others.