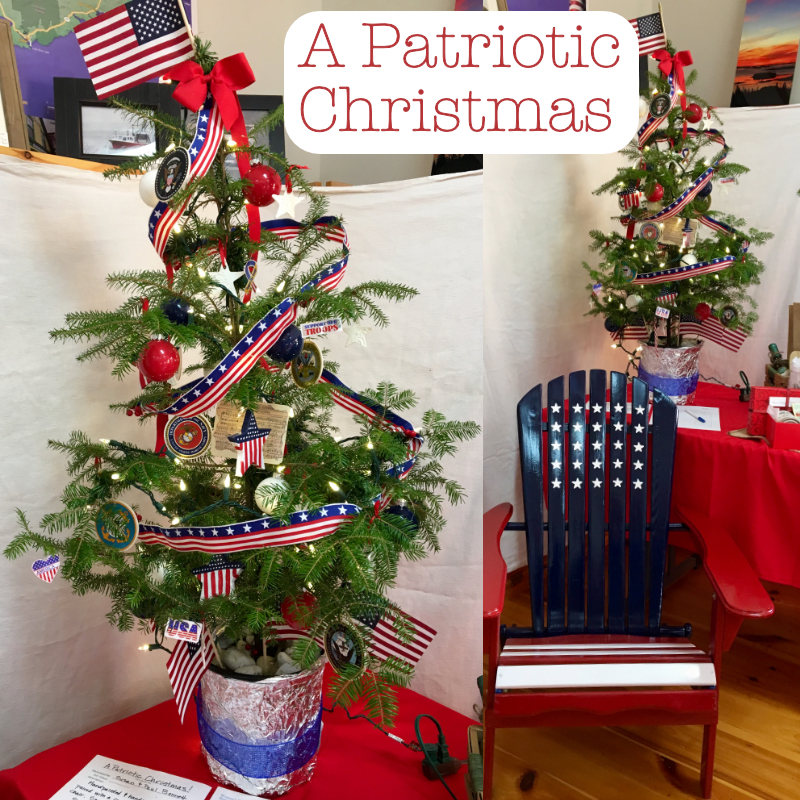 Our Christmas Tree Festival and Auction at the WHRL is but a memory except for the cleanup. This year's tree was inspired by an Adirondack chair we had leftover from our "Chairity" auction this summer.  Paul said he wanted to paint it up for us and I started thinking. I settled on an American flag theme. The design was a little more involved than Paul had planned, but he rose to the challenge and did a fabulous job. And that got me thinking about pairing the chair with A Patriotic Christmas Tree. What fun I had working on this tree.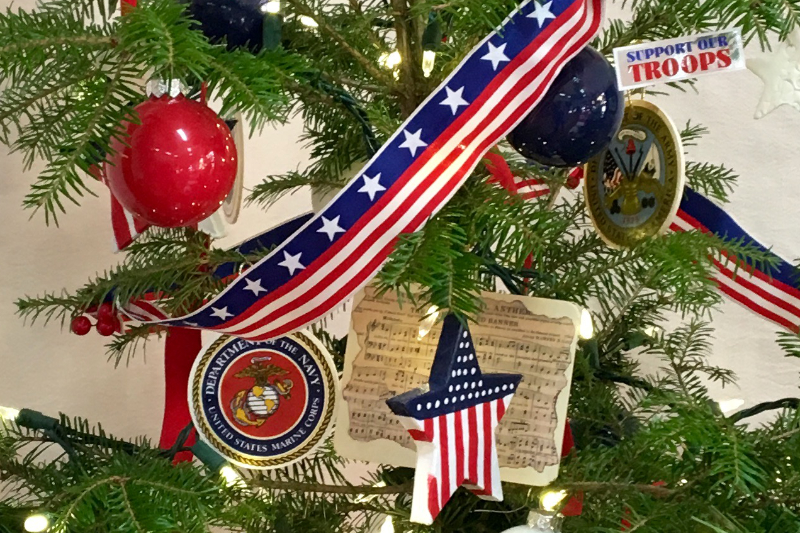 The ornament theme began with Christmas balls in red, white, and blue. Finding just the right color ornaments proved to be a challenge. I ended up purchasing clear glass ornaments and painted the insides with acrylic paint. My first batch failed when the paint didn't stick. Dismayed, I resorted to Google and found the solution. I rinsed the insides of the glass balls with rubbing alcohol. After they dried I tried painting the insides again. It worked, but took 2-3 coats before I was happy with the opaque result.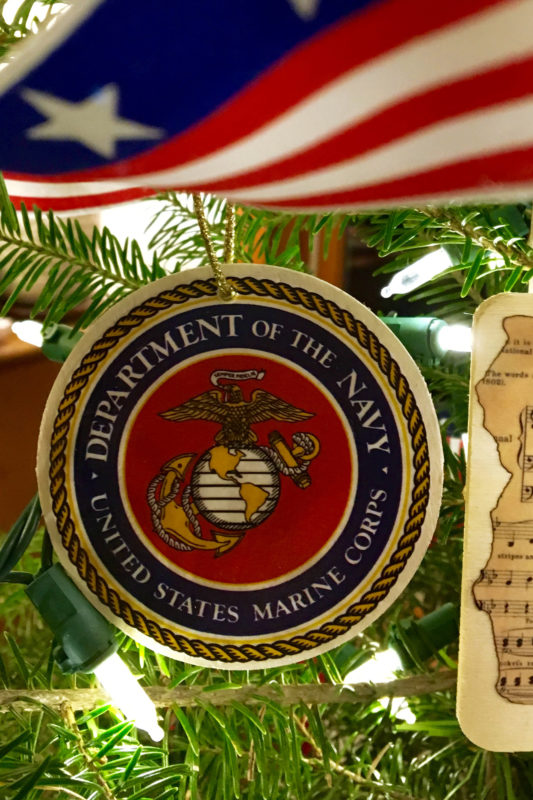 Expanding on the flag theme, I created ornaments for the Marines (Paul), the Army (Dad and my brother), the Air Force, Navy, and Coast Guard. I found plain 3″ wood circles at the craft store and laser printed the seals for each branch of the military (here's a PDF with the seals sized appropriately for 3″ discs if you'd like to make some). Of course I couldn't find my Mod Podge, even after a "global search" (Paul's phrase). Abandoning the  decoupage approach I sprayed the backs of the seal cut outs with spray adhesive to glue them onto the wood discs (I used two seals per ornament so they're double-sided). I finished them off with a layer of clear coat spray and drilled a small hole for a ribbon.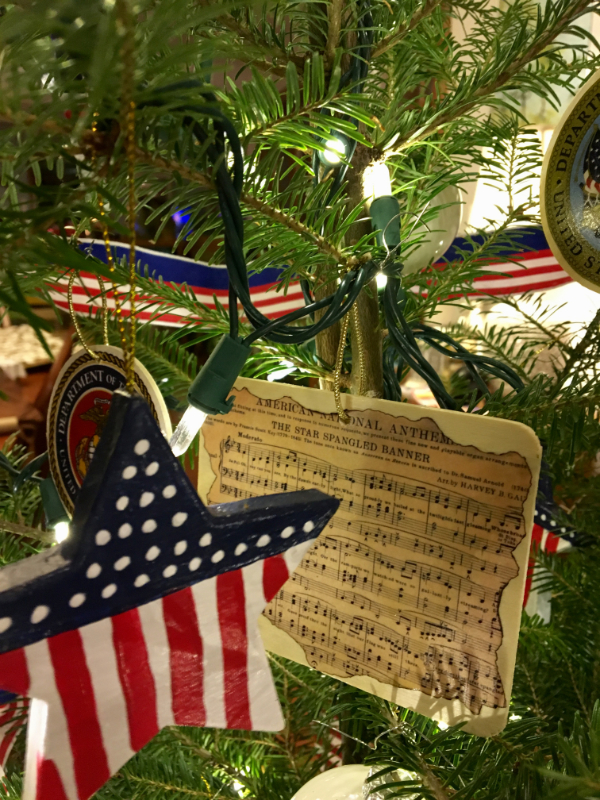 At the craft store, I found three-dimensional cardboard stars and painted them in a flag theme. Free hand painting is not in my skill set, but they turned out somewhat charming anyway. I printed out a picture of sheet music for the National Anthem and burnished the edges of the paper before gluing it to a wood rectangle in a similar fashion as with the military seals.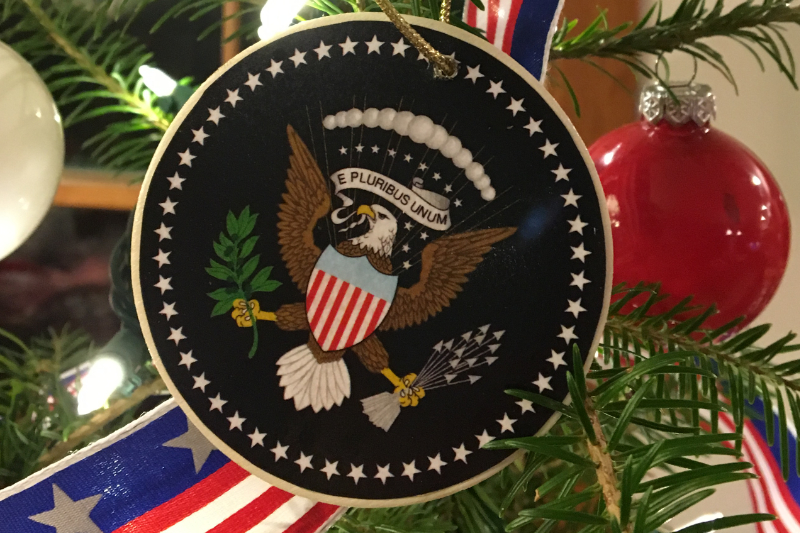 A national seal, small American flags, patriotic ribbon, and some of my clay stars finished off this tree that helped raise funds for my favorite non-profit. I'm thrilled that a veteran won the auction for this tree.