This year has been a rush to plan for Christmas. With Hannah away at college, I had no interest in searching for a tree on my own. Last weekend I made the trip to Ohio run to bring her home for the holidays.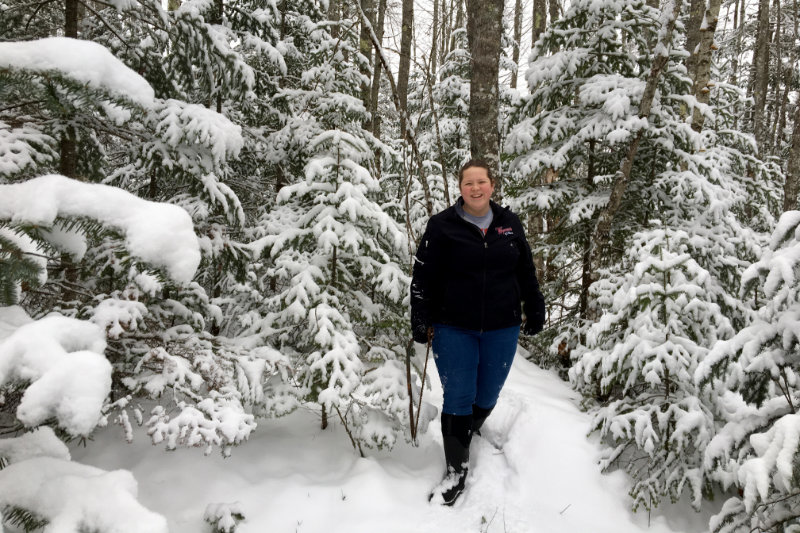 With just days to go, Hannah and I made our annual trek through the woods in search of just the right tree.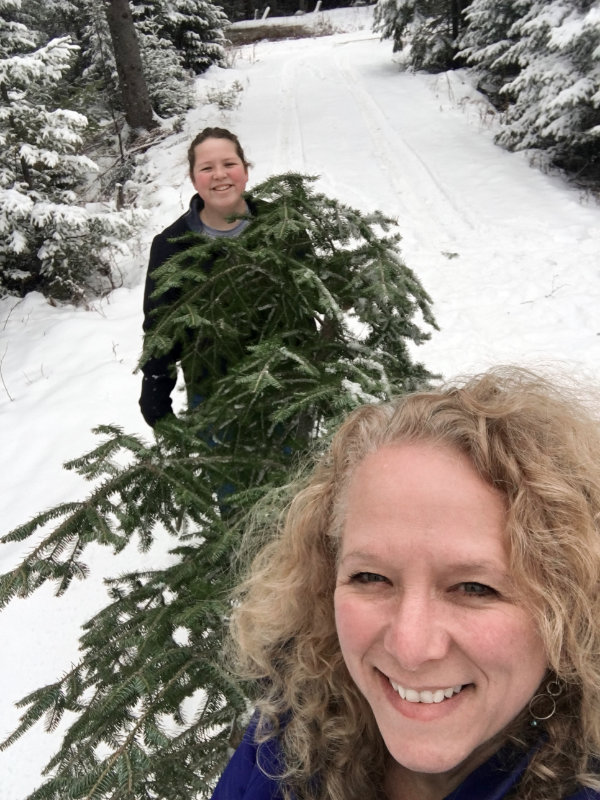 All of the trees on our property are of the Charlie Brown variety, but we enjoy the hunt.
Inevitably we have to shorten the tree so it will fit in the house – our eyes are often bigger than our ceiling is high. While I trimmed the tree Hannah engaged in a game of snowball fetch with Gidget.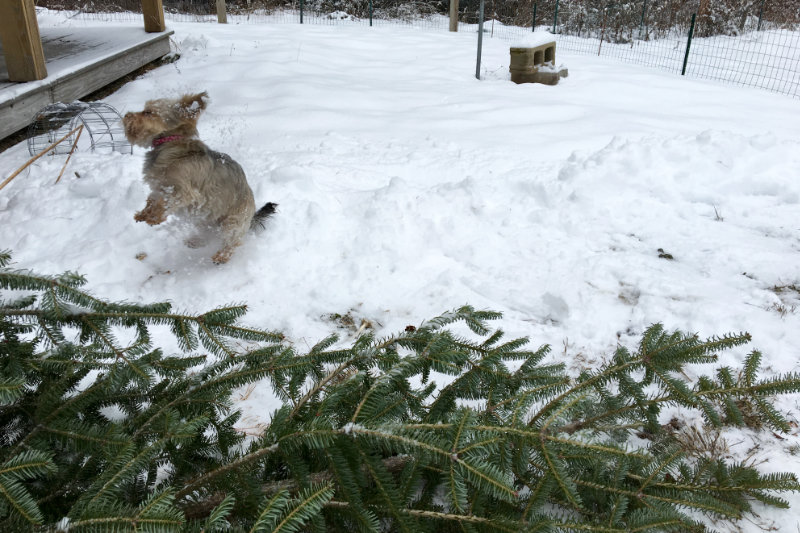 I'm not sure if Gidget is chasing a snowball or being taken out by one here.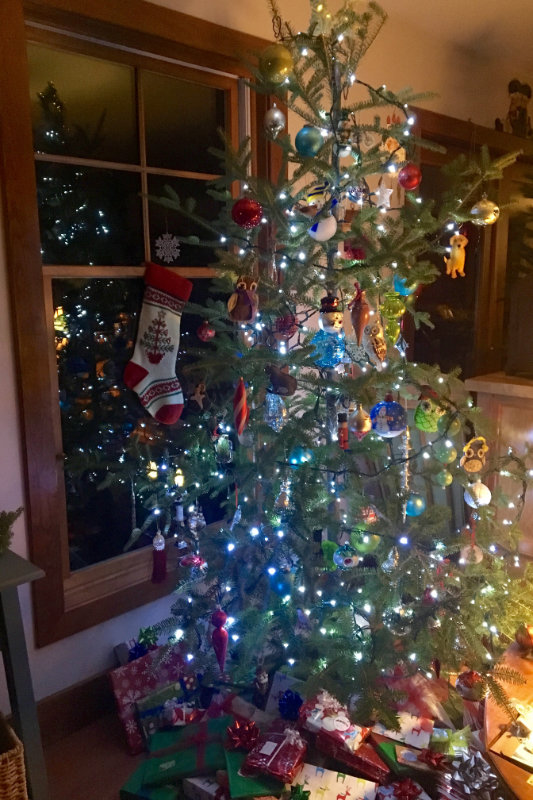 It's now beginning to look like Christmas at our house. And it promises to be a white one. We made a big grocery run today so we've got provisions to start our Christmas cooking. With a storm on the way, we'll hunker down and begin baking – Christmas carols and cookies are in order!