The sun was shining when I left my house for the beach with Paul in tow. In the twenty minute drive (and one ice cream stop), the skies turned dark. A spot rainstorm followed us to the beach leaving it empty.
I'd timed our visit a couple of hours after high tide in hopes of spotting shore birds. I was in luck. Dozens of Sandpipers scurried along the shore, twittering, chasing the tide in and out.
I wasn't alone with the Sandpipers. As soon as I stopped moving I was attacked by mosquitos. Swarmed by hundreds of mosquitos. Paul quickly retreated to the car. I was intent on photographing the birds. I lasted all of five minutes before giving up and running back to the car. Never have I seen so many mosquitos in one place. I must have looked like a crazy lady doing some kind of odd tribal dance as I waved my arms and kicked my legs desperate to dislodge the incessant little blood suckers. I have so many bites on my legs that it look as if I have chicken pox.
My beach walk wasn't the same without Hannah, yet I did get a few pictures. I would have liked to stay longer, but the pressure was too much!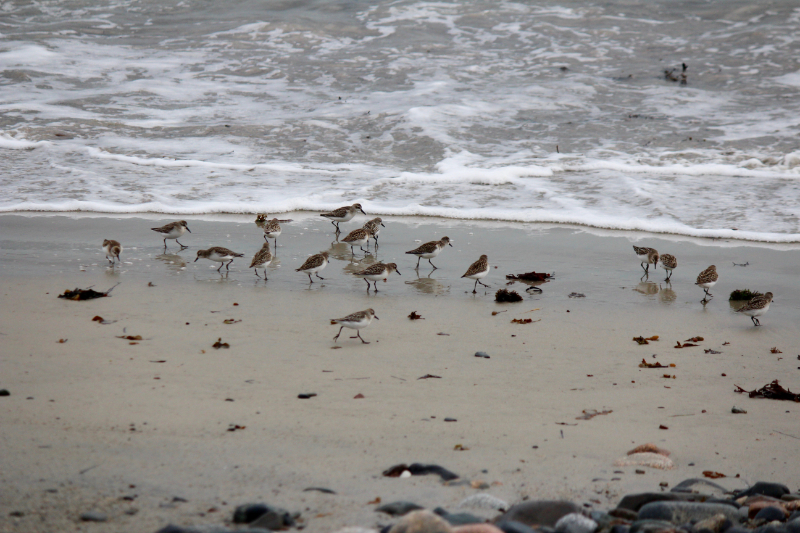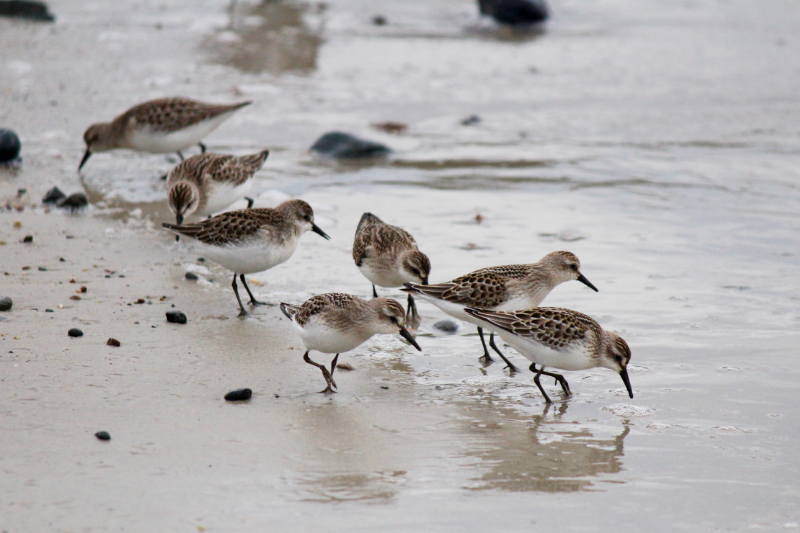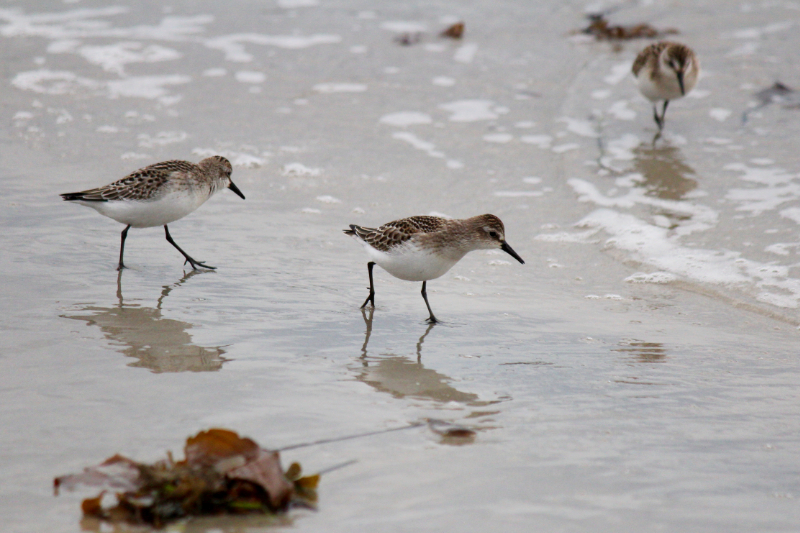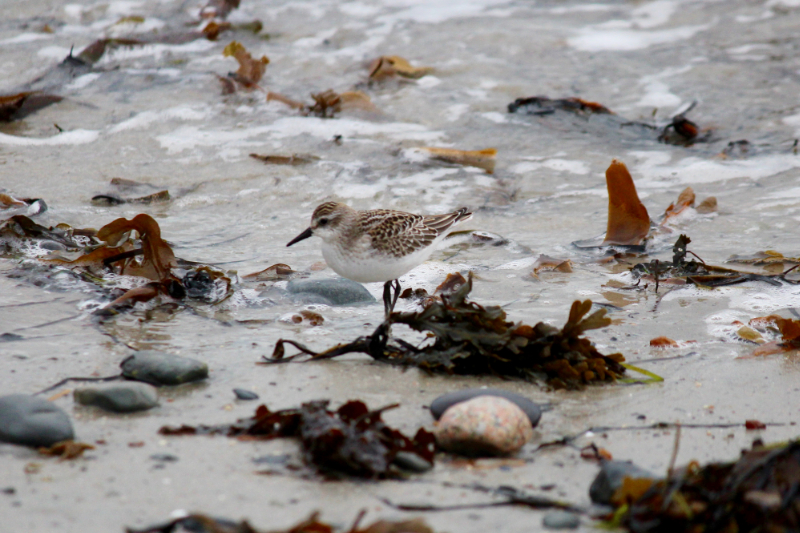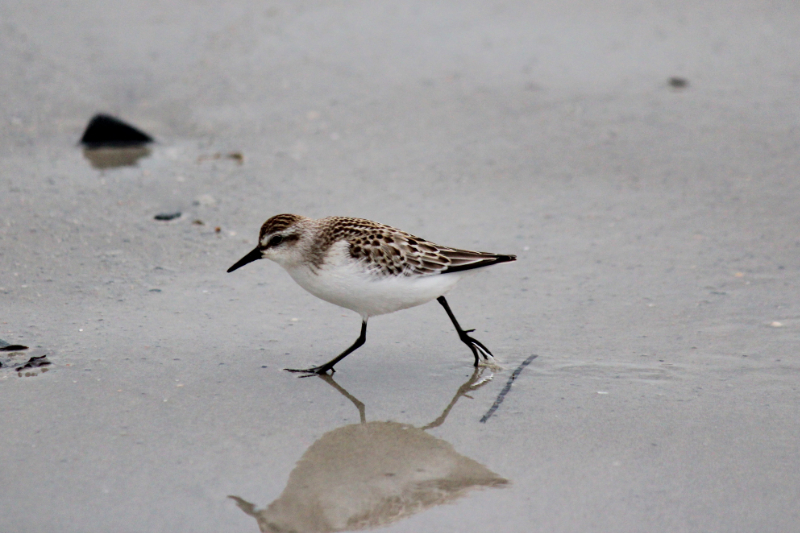 Save
Save