I love Fridays. They are my work from home day. I can wake without the alarm and roll out of bed to enjoy coffee at my desk. My routine involves a pattern of working and puttering, working and puttering. My puttering might be doing the dishes, laundry, taking Gidget for a walk, or like this afternoon, stalking bees in the yard with my iPhone.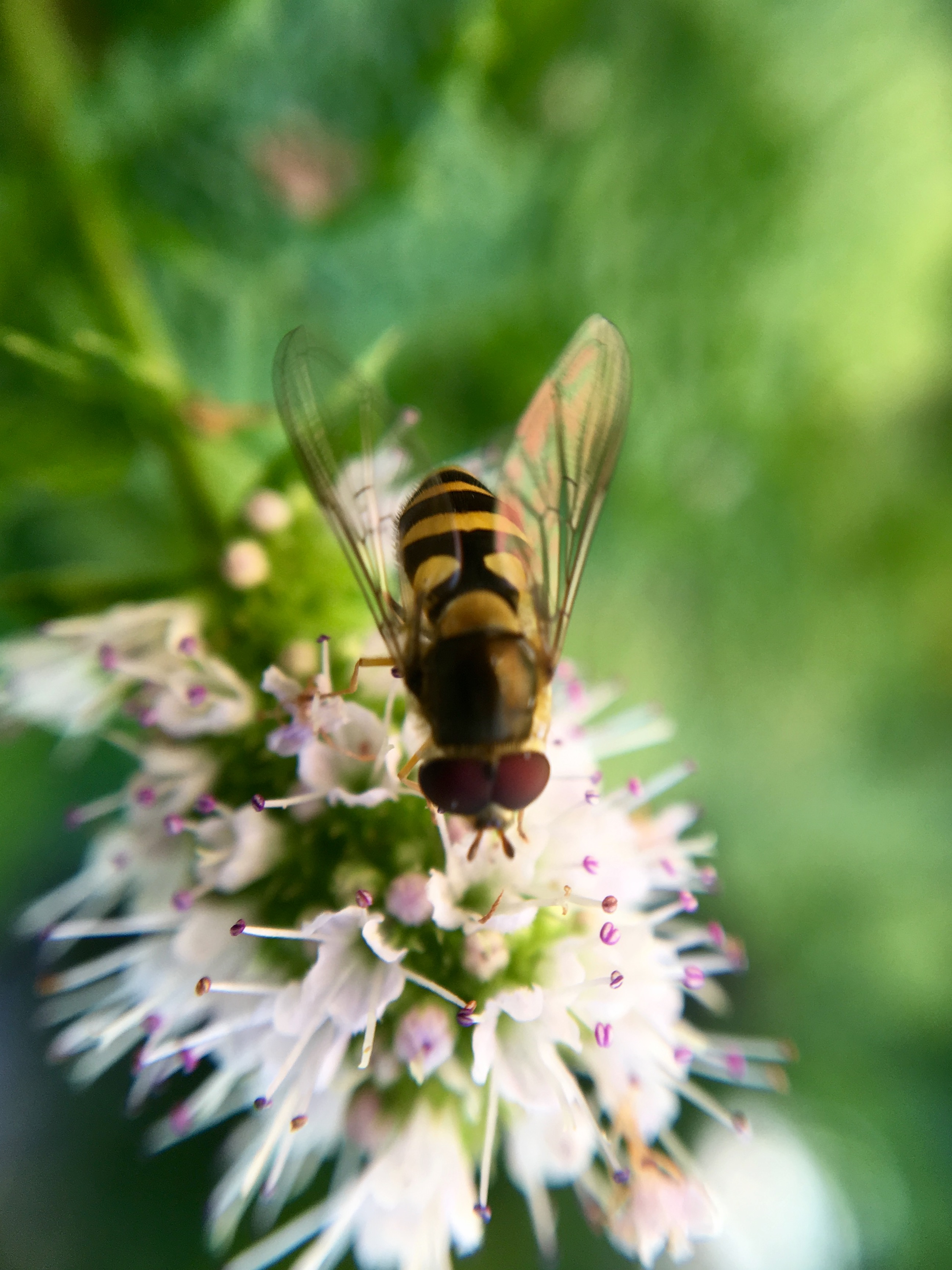 My mint is flowering, once again attracting a variety of bees.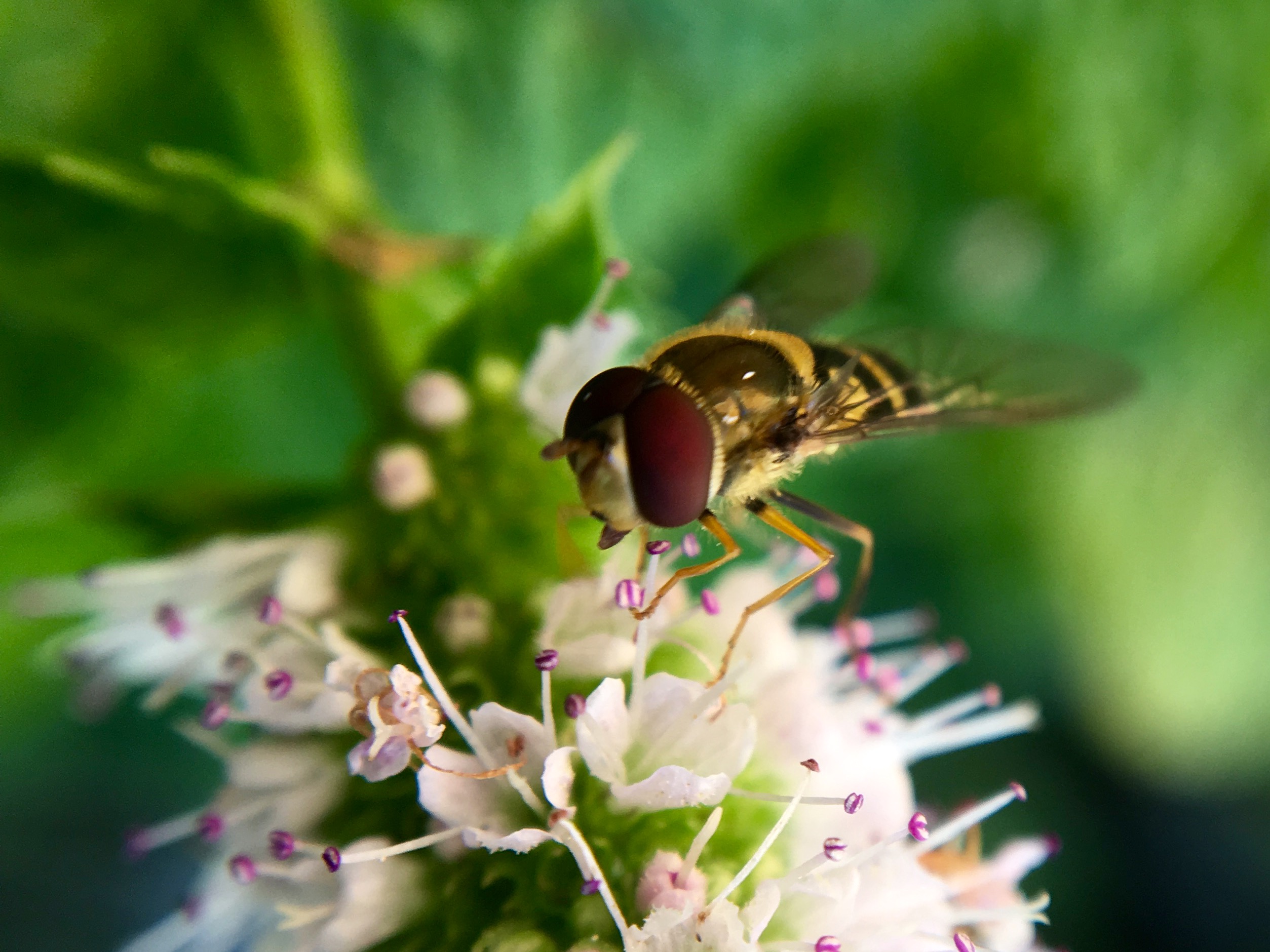 This particular bee is tiny. I spent more than a few minutes following him around in the garden.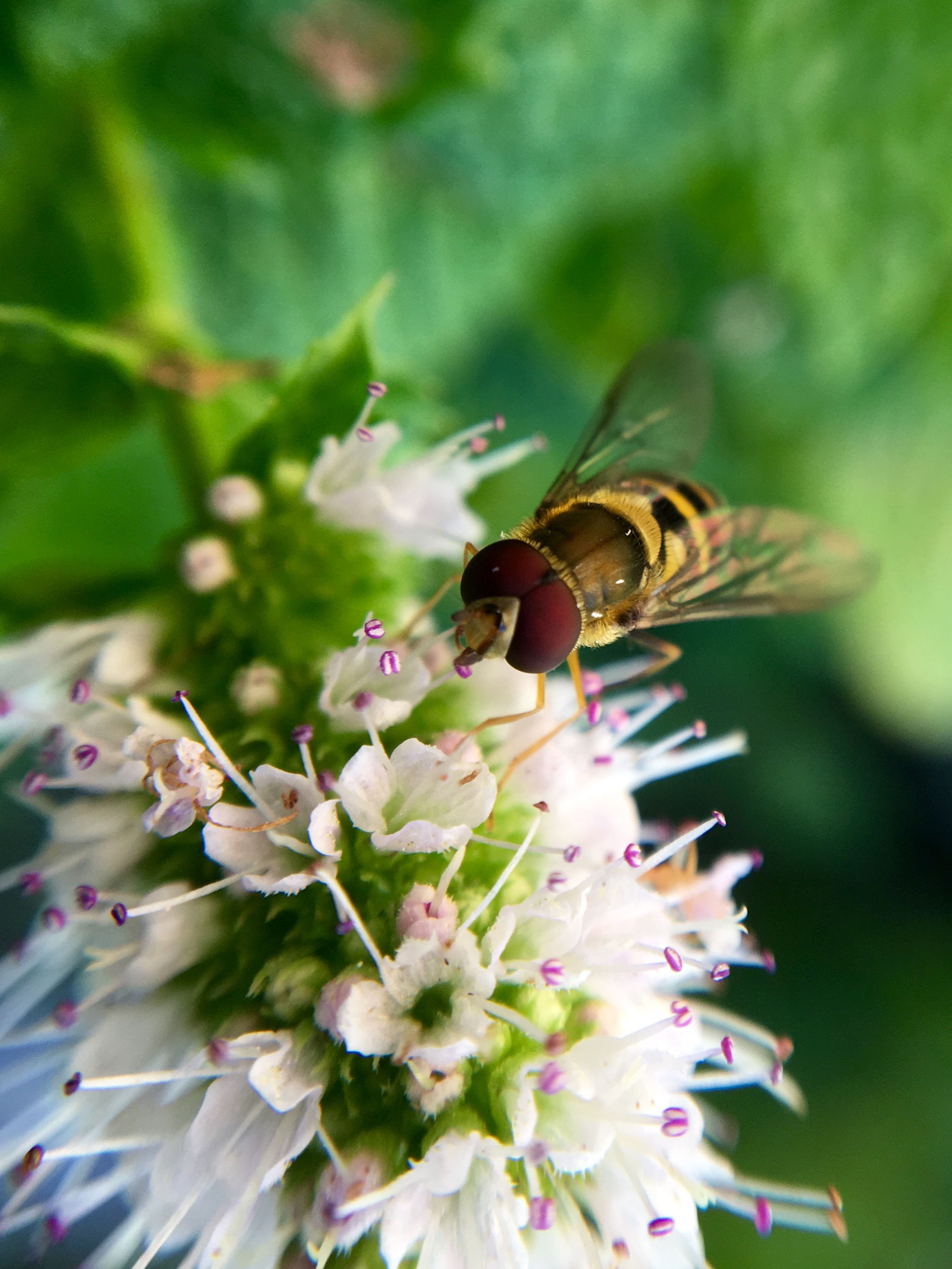 I need more Fridays.